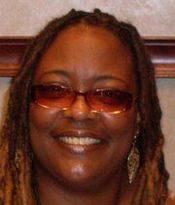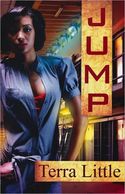 When I decided to unearth the JUMP manuscript and strive to get it into readers' hands in book form, I wondered how it would be received. I wondered, "Can I do this?" At the time I was mostly concerned with whether or not the story would be perceived as authentic enough, especially in the very possible case that a woman who happened to have walked a mile in the main character, Lena Hunter's, shoes picked up a copy and read my take on the women in prison experience. What if that woman decided that I hadn't somehow given the situation enough care and concern while crafting the story? What if she couldn't find herself somewhere in the main character's thoughts, feelings, or actions?
A little back story is called for here, I think, so here goes: After serving eight years in prison for a heinous crime that she never denied committing, parole for Helena Hunter means long-awaited freedom. Killing her grandmother was a choice that she made all by herself, but she wasn't thinking about the consequences of her actions when she pulled the trigger. The little girl she left behind is now a teenage stranger, who thinks her mother might be a monster, and the family that labeled her the black sheep wants her to forget the fact that they all played a part in her downfall. But healing can only begin when the truth comes out and ghosts from the past are exorcised.
It hits you upside the head, doesn't it? It did me, too. When I think about my own grandmother, I suddenly smell the unmistakable scent of the Vaseline Intensive Care Lotion that she always kept handy and the Lysol Concentrate that was always in her linen closet; White Shoulders cologne (I borrowed that little preference and slipped it into JUMP) and Lemon Jello Cake made from scratch. Soft hands and…well, you get the picture. So what kind of person kills her own grandmother? That's what I wanted to know…and then I met Lena Hunter.
Now, nearly three months after JUMP's release (March 2011), I'm wondering, "What did I do?"
For one thing, I wasn't prepared to grieve over the loss of a fictional friendship. Who does that? Apparently, I do, because for the longest time – maybe the moment I wrote the last word and then typed The End – I've been in a strange writing space. One where I feel a little lost, as if a lifelong friend recently died and the lack of daily phone calls and gab sessions has me a little off-balance.  Frankly, I miss the murdering woman, because I discovered that she was so much more than what she did and in stepping into her world, she pulled things out of me that I didn't know were there.
And for another, I'd like to know why she felt the need to take my muse along with her when we parted ways. I mean, it's not like the thing hasn't finally found its way back to me, but it's been slow going…a process. Much like the process that I imagine women who are released from prison into an all-new society go through. Like the process that Lena went through in JUMP. When I look at it like that, I guess I should just shut up and be grateful that I'm free to experience the process, any process, in my own space and place, and in my own time. After all, I'm not the first writer to get sucked in by a character and be transported to another realm, and, unlike Lena, I was sort of free to leave at any time. But what about being sucked in by force? Anyone else ever experience that?
I didn't write JUMP because I wanted to. I wrote the story because Lena Hunter wanted me to. And that, according to her, was that. She made no apologies for who and what she was, and she wouldn't allow me to build her character sympathetically. From the ground up, she came at me with strength, perseverance, and unwillingness to back down from her core beliefs. They took her to prison, her beliefs did, but even there she wouldn't be defeated. Perhaps that's why I was so easily consumed with the need to know her, because I'd never met anyone like her before.  And in her absence, I wonder if I ever will again.
Of course, I'm curious as to how, right this minute, JUMP is being received and I hope that readers can find something relatable, likable, and human about Lena during their time together. But even more so, I hope that the women whose existences on which I tried to shine a little literary light can see a little bit of themselves on the pages and know that there is life…after the jump. That, I believe, is the message that Lena meant to leave with me.
Did I hold up my end of the bargain by getting that message across? You be the judge.
To help you do that, I'm giving away one autographed copy of JUMP here on Fresh Fiction. Just comment here and be entered into a drawing for a chance to meet Lena Hunter for yourself. At the same time, I hope you'll also consider reaching out to [other] women in prison by donating new and used books to the Women's Prison Book Project – a nonprofit organization that sends free books to women in prisons across the nation. I know the recipients would appreciate it and Lena would, too. Find out more at www.wpbp.org, and be sure to tell them that Lena sent you.
About the Author:
Terra Little is the author of RUNNING FROM MERCY, WHERE THERE'S SMOKE (a Library Journal Best Book of 2009) and >WHERE THERE'S SMOKE 2, and JUMP. She currently resides in Missouri, where she is a middle school teacher with a passion for increasing literacy skills and awareness in youth. Before transitioning into the field of education, she worked as a Probation & Parole Officer for nearly a decade. She holds Bachelor's Degrees in Criminology and Sociology, and Master's Degrees in Counseling and Secondary Education. For more information about JUMP and Terra's other books, visit www.terralittle.com.
To comment on Terra Little's blog please click here.