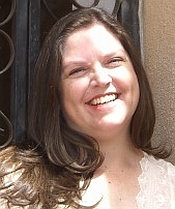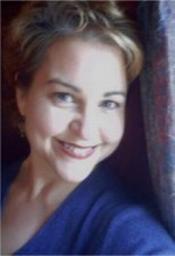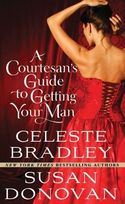 In A COURTESAN'S GUIDE TO GETTING YOUR MAN, a modern museum curator stumbles across the diaries of a young Regency lady who jettisons her staid existence and embraces a life built around the "Seven Sins of the Courtesan." We've come up with Seven Sinful Reasons why Fresh Fiction readers should pick up this book.
Sin #1: Lust. It's true. There some extremely juicy love-scenes in this book, set in both modern Boston and Regency London. We advise keeping a cool drink and a warm guy close at hand.
Sin #2: Appetite. The sweet, hot, and thoroughly delicious story will satisfy the needs of even the most discriminating reader. Whether you usually dine on contemporary or historical, you will scarf down this treat!
Sin #3: Idleness. There's nothing better than shutting out the world and settling down into a novel that transports you to another time and place, and with this book, you get the double the journey and double the pleasure. (And double the hot heroes!)
Sin #4: Covetousness. Some of our early readers have told us A COURTESAN'S GUIDE has earned a permanent spot on their keeper shelf but they wanted to give it to their mom/sister/daughter/best friend/niece to read first. We hope it's the same for you. So if you loan out your copy, be sure to write your name in the front and retrieve it as soon as possible. A book like this has legs.
Sin #5: Indulgence. Go ahead. Do it. Settle down into the hammock, the chaise lounge, the beach chair, the bubble bath, your comfy bed, – and let your mind and heart get swept away. You deserve it.
Sin #6: Wrath. When you turn the last page of A COURTESAN'S GUIDE TO GETTING YOUR MAN, we wouldn't be surprised if you're a little hacked off that the story is over. Never fear. A MISTRESS'S GUIDE TO HAVING IT ALL should be published sometime in 2012, and there might be more on the way after that.
Sin #7: Pride. If you happen to be a fan of either of us, you might share in our sense of accomplishment when you finish this book. We've pulled off something unique – one seamless story set in two time periods and two locations, focused on the journeys of two couples. When we were finished writing this book, we sat back, blinked, and looked at each other and went, "Whoa." We believe you'll have a similar reaction!
Happy Reading!
So, what do you think of the "Seven Sins?" Comment and you could one of TWO lucky winners to get a signed ARC of A COURTESAN'S GUIDE TO GETTING YOUR MAN
To comment on Celeste Bradley and Susan Donovan's blog please click here.