First, I try to get lists from my family early! They usually give them to me after Thanksgiving, but I try to pin them down even earlier than that. Then I like to pick up things on sale, or that catch my attention whenever I'm out and about. I don't shop a lot, so it helps to look when I'm just running regular errands. So hopefully well before Christmas all the shopping will be done and spread out a bit cost-wise.
I make bears. I usually have a lot of bear orders for Christmas, so between writing and having fun with family (Thanksgiving and holiday decorating), I have to keep on top of those. I love making bears, so that makes it feel even more Christmas-like! I think of the joy they'll bring to those all over the world. I just shipped five to two different homes in Australia!
I decorate the day after Thanksgiving, normally. But this year, I'll be seeing my son one last time while he's still in Omaha, and we'll visit the wolf reserve and zoo to see the jaguars before he leaves the service next year. So, I'll be either decorating early or a little later than usual. I'm in a new home, having moved closer to my daughter and son-in-law, and I am expecting my first grandbaby next spring. Everything is new for me this year. Where do I put the tree? Where do I put all the nutcrackers? I used to always set them on the fireplace mantle, but there's not one in the new house. Change is fun, so I'm looking forward to having a "new" Christmas tradition here. My first of many.
When my mother was alive, we'd go to special programs to watch Christmas plays and beautiful Christmas choral programs. I hope to do that here too. And, of course, we have our favorite Christmas movies to watch: Jingle All the Way, A Christmas Carol, The Snowman, Miracle on 34th Street, A Christmas Story, It's a Wonderful Life and more.
I have a huge kitchen counter so this year my daughter wants to have her friends over to bake cookies for church, and that will be fun too. I was just over helping decorate my daughter's home for fall while watching a Halloween movie, and she's going to come here and do the same with me. So that's something that I look forward to, helping her decorate for Christmas and coming back to my home to do the same.
Family means everything—to a wolf pack, to my jaguars, and to me. And next year, we'll have a new addition to the family! So Christmastime will change again. Life is change and I try to always have the old and new combined so that I never get stuck in a rut, or have to say but we used to do it this way! Any way and every way is a good way to celebrate if you're enjoying the holidays with family and friends!
In A VERY JAGUAR CHRISTMAS, a similar thing happens. The jaguar world is turned upside down when a little Arctic wolf pup is dropped off at a jaguar daycare. And so for them, this Christmas—and every year after that—will never be the same. But in a really good way.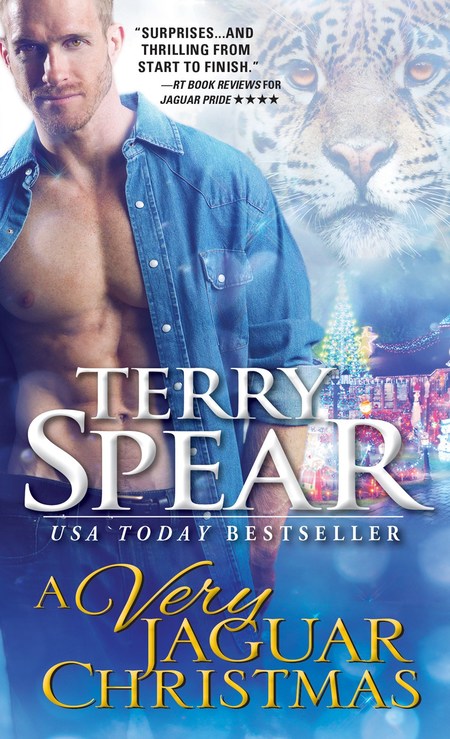 There are all kinds of surprises under the mistletoe!
As a protector of all jaguar-kind, Guardian agent Demetria MacFarlane isn't surprised to get a call near Christmas—but when she's sent to protect a cub whose species she didn't even know existed, her holiday season gets complicated. And it doesn't help that her partner is a distraction of the hottest kind.
Hotshot JAG agent Everett Anderson can handle dangerous poachers and wildlife traffickers, no problem…but kids? Everett fears he'll be stuck cub-sitting under the Christmas tree, but working with one sexy Guardian she-cat may be the best present he's ever gotten.
Holiday | Romance Paranormal [Sourcebooks Casablanca, On Sale: October 4, 2016, Mass Market Paperback / e-Book, ISBN: 9781492621805 / eISBN: 9781492621812]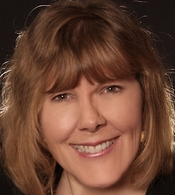 USA Today bestselling author Terry Spear has written over two dozen paranormal romance novels and medieval Highland historical romances. In 2008 HEART OF THE WOLF was named a Publishers Weekly Best Book of the Year. A retired officer of the U.S. Army Reserves, Terry also creates award-winning teddy bears that have found homes all over the world and is raising two Havanese puppies. She lives in Crawford, Texas.