Like the heroines I write about in my sexy contemporaries, I love to travel and seek out new adventures. I don't always know where those adventures are going to lead—but isn't that part of the fun?
Shortly after my husband and I decided to get married, a Swiss friend of his who lived in Zurich came to stay with us in New York City for a few days. It turned out her parents owned a house in the mountains in Switzerland (omg) that they used for skiing but that stayed empty in the summer (omg omg) and that they'd be happy to have us use for our honeymoon (omg omg omg).
If you're not really sure of the benefits of marriage when you can live with someone and build a life together without getting the state involved, I have one word for you: honeymoon.
If you're not really sure whether you have time or money for a honeymoon and someone offers to whisk you to their family's Swiss chalet: TAKE IT.
My husband and I had gone on a day hikes in the New York area before. It was something we knew we enjoyed doing together. But going to Switzerland was our first big, international trip. Should we have done something like that before getting married, in case we killed each other? Should we have planned a more typical honeymoon, lounging on a tropical beach?
But it turned out to be a dream trip for both of us. We spent two weeks in the Alps and another week in Zurich. We climbed mountains, went on long, rambling walks from town to town, and hopped on busses and trains just to see where we wound up. We read and slept and sampled every bar of dark chocolate we could find. And we discovered that we make a pretty good team, even when we missed a bus or wound up lost in northern Italy. Maybe especially then.
In my newest release, MAKE ME STAY, book 1 in the Men of Gold Mountain series, I wanted to write a hero and heroine who would be opposites in many ways, but perfectly matched when it comes to adventure. I knew from the beginning that Austin was going to be a ski racer. When crafting Sam's character, it was important to me to make her a strong skier in her own right so she could have fun with him on the slopes. Sam isn't perfect, but when she falls, she gets back up. And she falls because she's pushing herself, not because she needs the hero to save her (ugh).
As things move from the mountainside to the bedroom, the cold mountain winter really heats up! But no matter the challenges Sam and Austin face—and there are plenty of obstacles to overcome before they earn their HEA—their love of skiing, the mountains, and the outdoors draws them together. Is there anything better than finding your adventure buddy? Sam and Austin would say absolutely not, and I agree. I know there's only one person I want to keep traveling with, hiking with, and getting lost with as long as I can. If we ever win the lottery, you'll find us on a plane to Switzerland together.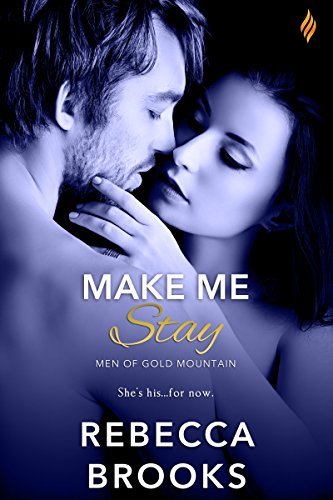 Samantha Kane is about to solidify her father's legacy by developing sleepy Gold Mountain into the most profitable ski resort in the country. There's one man standing in her way though. One very sexy, rugged man. When she shows up to convince Austin Reede to sell, she has no intention of hiding her identity. But with a body like his, she'll take a few risks to get closer.
Austin was the fastest skier on the U.S. Olympic team, until he shattered his knee. Gold Mountain became his refuge—and now Kane Enterprises is threatening that home. When he meets Sam, he has no idea she's the one to blame, he just knows the attraction between them is one he hasn't felt in years. A scorching hot one-night stand is just what he needs. Little does he guess that it will change everything…
Romance Contemporary [Entangled Brazen, On Sale: October 4, 2016, e-Book, ISBN: 9781633757615 / eISBN: 9781633757615]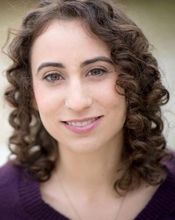 Rebecca Brooks lives in New York City in an apartment filled with books. She received a PhD in English but decided it was more fun to write books than write about them.
She has backpacked alone through India and Brazil, traveled by cargo boat down the Amazon River, climbed Mt. Kilimanjaro, explored ice caves in Peru, trekked to the source of the Ganges, and sunbathed in Burma, but she always likes coming home to a cold beer and her hot husband in the Bronx.
She likes outdoorsy guys with both muscle and heart and independent women ready to try something new.