What kind of shifter would I write about if I no longer created stories about wolf or jaguar shapeshifters?
That's a hard one to answer because I love creating stories about the wolves and jaguars. I'm writing about cougars and also have one coming out about a polar bear because the first shifter book I ever read was about a man cursed to be a polar bear in EAST OF THE SUN AND WEST OF THE MOON, a Norwegian fairy tale. Reading that book as a child, I had my first real experience about shifters and loved the romance between the prince and the maid who married him. The story was a fantasy, a wicked troll queen cursing him to be a polar bear by day and a man at night. But mine will be perfectly plausible. Looking for a hot polar bear to warm your heart?
Cougars are really different from jaguars, so it's fun for me to write about two unique big cats and how different the shifters are in their human form also. Jaguars are mysterious, hard to document, protected. Cougars are hunted and have seasons to thin their numbers. Jaguars are exotic big cats, whereas cougars are not. Cougars have been known to attack humans; jaguars do not, for the most part.
I would like to write about a black bear/grizzly bear shifter because I'm from the great bear state of California, and it was a prominent feature when I lived there—the state flag, the state animal. I also create teddy bears, and it's just something I'd love to do.
There are certain animals I always have to see when I go to the zoo—the big cats and the bears. Unfortunately, most zoos don't have wolves, so I have to make a special trip to a wolf center to see them also.
I also write a fae YA series where my dragon shifters and other fae are well-loved. I have fun writing about the dragon shifters, though it would be hard for me to see how they could fit into our contemporary world, like the wolves and jaguars do, without readers raising both brows. For my fae, it's easy. They can be themselves in the fae plane of existence, and as the fae are tricksters, coming to our world and showing off their dragon scales? Just a bit of fun because everyone knows dragons don't exist.
I'd love to do a historical wolf shifter story, something I plan to in the future. I love historical books and since the wolf shifters had to start somewhere, I think it would be fun.
In some South American legends, they had a dolphin who could shift into a man. Owls and hawks have been in shifter stories. Snakes and serpents, and even a ferret as a thief, but it's harder for me to see these as sexy men.
What do you think? What kind of shifter would make you soar to the moon and back?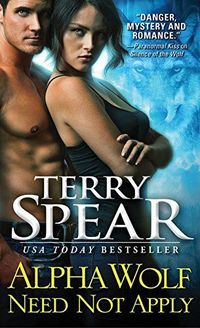 An alpha werewolf meets his match in this sizzling paranormal romance from USA Today bestselling author Terry Spear
THERE'S A NEW WOLF PACK IN SILVER TERRITORY
Wolf shifter and park ranger Eric Silver is committed to his job policing spectacular San Isabel National Forest, and he's hot on the scent of some mysterious wolves who are up to no good. When Eric's investigation leads him to cross paths with forester Pepper Grayling, he's fascinated to learn this she-wolf is her pack's leader-strong, independent, and definitely not looking for a mate.
AND THIS TIME THE LEADER'S A SHE…
With unknown dangers on the prowl, Pepper is tempted to give in to her attraction to Eric and align her pack with his. But Pepper's been pursued by many an alpha male out to take over her pack and gain her hard-won territory-and Eric is a born leader. How does Eric earn the trust of a she-wolf who's been betrayed so often in the past?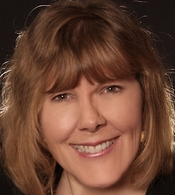 USA Today bestselling author Terry Spear has written over two dozen paranormal romance novels and medieval Highland historical romances. In 2008 HEART OF THE WOLF was named a Publishers Weekly Best Book of the Year. A retired officer of the U.S. Army Reserves, Terry also creates award-winning teddy bears that have found homes all over the world and is raising two Havanese puppies. She lives in Crawford, Texas.