The month of May is rife with Young Adult releases but the ones I have chosen are a little bit more special because they have that have a paranormal twist to them! If you're like me, you are looking forward to these releases. Personally, I'm a lover of both YA and PNR so whenever I find a series that combines the two, they tend to get pushed up on my TBR pile.
Authors like Sherriyn Kenyon are no strangers to both genres. In fact, The Chronicles of Nick series is closely tied to the Dark-Hunters world so there is a lot of cross over. In contrast, Sarah J. Maas and Danielle L. Jensen write YA but with a heavy Fantasy influence. The series, however, do include fae and witches, making it easy for supernatural fans to devour.
The only thing I would say about all these books is that you must read the series in order. Since they are YA, the stories do not have a resolution at the end of every book like typical Paranormal Romances do. Therefore, it's important to read in order to benefit from the story the most. Don't worry if you're behind because I can assure you once you start, you won't be able to stop!
Do you know of any other series that are YA but have a paranormal twist to them? Leave them in the comments! I would love to discover more.
A COURT OF MIST AND FURY by Sarah J. Maas
This is book two in the A Court of Thorns and Roses series.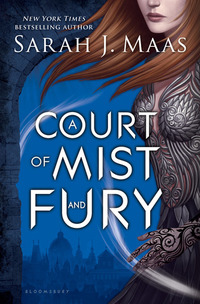 The stunning sequel to Sarah J. Maas' New York Times bestselling A Court of Thorns and Roses.
Feyre survived Amarantha's clutches to return to the Spring Court–but at a steep cost. Though she now has the powers of the High Fae, her heart remains human, and it can't forget the terrible deeds she performed to save Tamlin's people.
Nor has Feyre forgotten her bargain with Rhysand, High Lord of the feared Night Court. As Feyre navigates its dark web of politics, passion, and dazzling power, a greater evil looms–and she might be key to stopping it. But only if she can harness her harrowing gifts, heal her fractured soul, and decide how she wishes to shape her future–and the future of a world cleaved in two.
INVISION by Sherrilyn Kenyon
This is book seven in the Chronicles of Nick series.
***Please note if you haven't read Instinct, there could be spoilers in the synopsis below.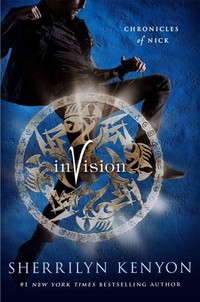 ***Please note if you haven't read Instinct, there could be spoilers in the synopsis below.
One boy . . . Many demons.
Think there's a lot of pressure on your shoulders? Nick Gautier was born to bring about the end of the world . . . it's not easy being the heir of a demon overlord.
But Nick is determined to thwart his destiny and get into a good college. To be more than his genetics and prophecy foretell. No one is ever going to tell this stubborn Cajun who and what he really is. Or how to live his life.
Not even the Fates of the Universe. But now that he and his team of ancient gods and demons have claimed the Eye of Ananke and he sees the missteps of the future, he has to battle the demons within that are far deadlier and more treacherous than any he's battled before. All the while his arch nemesis is back and determined to reclaim his place as the harbinger for Armageddon. Even if it means killing Nick and barbecuing everyone he loves to do so.
WARRIOR WITCH by Danielle L. Jensen
This is the last book in the Malediction Trilogy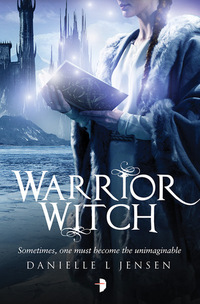 The thrilling conclusion to the breakout Malediction Trilogy by Goodreads Choice finalist Danielle L. Jensen.
Cécile and Tristan have accomplished the impossible, but their greatest challenge remains: defeating the evil they have unleashed upon the world.
As they scramble for a way to protect the people of the Isle and liberate the trolls from their tyrant king, Cécile and Tristan must battle those who'd see them dead. To win, they will risk everything. And everyone.
But it might not be enough. Both Cécile and Tristan have debts, and they will be forced to pay them at a cost far greater than they had ever imagined.