I use St. Petersburg, Florida, as the setting of the Webb's Glass Shop Mysteries. I've lived here for more than forty years now and am considered to be 'nearly native.' Some readers have mentioned that the setting comes across as a character – exactly what I strive to accomplish.
However, just like an individual, the city is undergoing change and growth as our city embraces it's Florida quirky. For example, about ten years ago, the city exploded in two distinctive areas: craft beer brewing and vibrant outdoor murals. The city has struggled at times with accommodating these emerging cultural changes.
At last count, there were more than 30 breweries in the county that create beers suited to the climate and culture. The St. Pete/Clearwater Craft Beer Trail (aka the "Gulp Coast") runs from Tarpon Springs to St. Petersburg, which is an hour's drive, end to end. The area's signature craft beer is named Florida Weisse, a Berliner Weisse-style beer (tart, low-alcohol, highly carbonated) given a unique spin by local brewers during the fermentation process through the addition of fresh fruits like key lime, raspberry, mango, dragon fruit, pineapple and passion fruit. My favorite local brews are the Beach Blonde Ale at 3 Daughters Brewing and the Skyway Wheat at Green Bench Brewing.
The murals on commercial buildings began to appear quite a while ago, but it launched into an art even when the first SHINE Festival kicked off in 2014. Viewed as equal parts Art in Public Places, funky plein air demo and city beautification project — it is a prestigious stop for an intertwining, international network of mural artists. SHINE (and St. Petersburg) have become a go-to destination for insanely talented paint-slingers who like to make their statements bold and big. The curated works of art add an idiosyncratic flavor to an already peculiar city.
Like a beloved character in a long running series, St. Pete is still growing and changing culturally. The latest is an explosion of museums including the world-famous Dali Museum on the waterfront. My personal favorite is Chihuly Museum as the centerpiece for a thriving local glass art industry.
It's a wonderful city. Visit soon.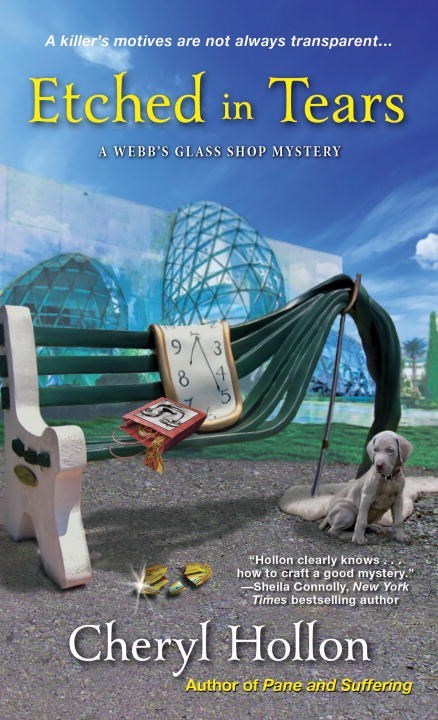 When a famous glass artist is murdered at his own exhibit, deadly secrets are put on display, and it's up to glass shop owner Savannah Webb to see through a killer's cover.
Celebrated glass artist Dennis Lansing is returning to St. Petersburg, Florida, for an exhibit at the world-renowned Salvador Dali Museum. His unique style of embedding document images in his art is at the vanguard of contemporary glasswork. But as Savannah's first boyfriend and a former apprentice to her father, Dennis's return home has her reflecting on the past—a trip down memory lane that takes a dark turn when Dennis is found murdered at the museum with an old reference letter from her father in his pocket. A search through her father's records sheds new light on Dennis's history, but it seems his present life wasn't so transparent either. Now, with a gallery of suspects to consider, it's up to Savannah to figure out who fits the mold of a murderer.
Mystery Cozy [Kensington, On Sale: November 28, 2017, Mass Market Paperback / e-Book, ISBN: 9781496711755 / eISBN: 9781496711762]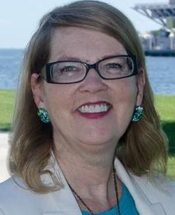 Cheryl Hollon writes full time after she left an engineering career designing and building military flight simulators in amazing countries such as England, Wales, Australia, Singapore, Taiwan and India. Fulfilling the dream of a lifetime, she combines her love of writing with a passion for creating glass art. In the small glass studio behind the house, Cheryl and her husband George design, create, and produce fused glass, stained glass and painted glass artworks.
Sign up for my newsletter at my Website, follow me on Facebook and Twitter. I blog on the 24th of each month at http://www.killercharacters.com/