As a huge fan of Gilmore Girls, I always found myself wishing my life had a little bit of Stars Hollow in it. When I got the idea for THE SWEETHEART SHAM, my main character Georgie, made me immediately aware that her town had a similar charm to that one – but set in the south. (Which meant more quirk, more community, and more sweet tea.) I did a lot of research on charming small towns. I used to sit with my friend, Jenny, and take notes of her stories about the things that happened in her hometown. I think there's a certain kind of quirkiness you can find in small towns—and especially in Culler, SC—so here are five reasons you will want to visit this town again and again.
You can walk everywhere.
With only one stoplight, the whole area of Culler is walkable. Finally, teenagers can have some freedom. You don't need a car to get anywhere, but you can have one if you want some privacy. Just remember that everyone is watching where you go, so don't get caught parking at Hickam Bridge or your momma will find out, and then bless your heart.
Everything you need is here!
Coffee can be found at the friendly neighborhood diner that also has the best ice cream. You can grab a slice at the reigning pizza establishment in town, a hard fought title, and stop by the hardware store for a new hammer and a piece of 5 cent candy. You name it, and Culler has it! Plus, it's all locally owned so you're supporting small business and we love that. Speaking of, we never talk about the drama that opening its first commercial pharmacy caused this little town. With everything here, why would you need to go anywhere else?
This town knows how to party
There's no event like a Culler event. Whether its lead by the mayor, the Southern Belles, the football team or Jocelyn Monroe, you can be sure Culler does parties right. Grab your honey, and hit up the Sweetheart Dance, one of the four seasonal festivals or the annual Christmas brunch: these are only a few of the festivities Culler has to offer. If a town gathering isn't your thing, you can bet some local teenagers are planning a party somewhere in the woods.
Our family is yours.
This is the town slogan, and it's written on the Welcome sign, so heaven forbid it not live up to its name. If you live in Culler, then you're part of the town. If you're new, if you're just back to visit, or if you've lived there all your life, then you're family. They'll be the first ones there to offer up cookies on a bad day, coffee on a cold day, or a hug when you need one most. They are the definition of neighborly acceptance and friendliness. The people of Culler will fight like family, but they'll also love like family.
Everyone knows everyone—and all their business
Heaven forbid you have a secret in Culler, because as they say, it won't stay secret long. In a town where everyone knows everyone, it's also bound to mean your business is their business. Somehow the truth always comes out, and once it does it isn't long until the whole town knows, or thinks they know, the story. Rumors fly faster than an angry hornet, and it's a rat race to see who can get the latest scoop. But that's family, that's how it goes. Sometimes they're a little noisy and they may overstep their boundaries, but it's just part of the southern charm.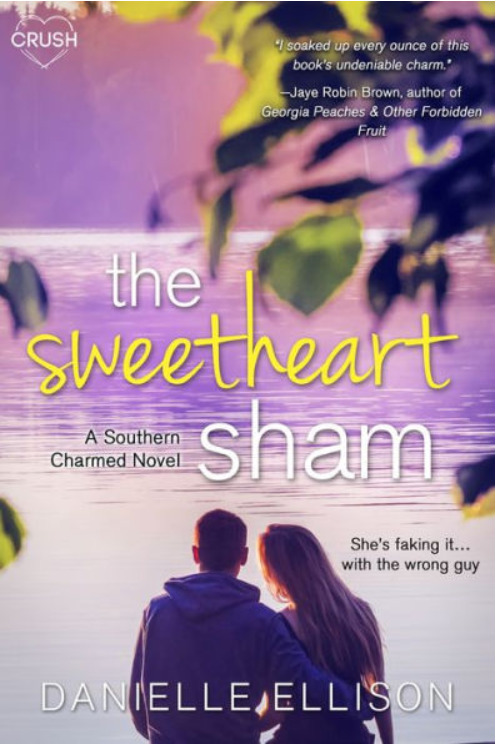 In a small town like Culler, South Carolina, you guard your secrets like you guard your cobbler recipe: with your life. Georgia Ann Monroe knows a thing or two about secrets: she's been guarding the truth that her best friend Will is gay for years now. But what happens when a little white lie to protect him gets her into a fake relationship…and then the boy of her dreams shows up?
Enter Beau Montgomery: Georgie's first love, hotter than ever, and much too much of a southern gentleman to ever pursue someone else's girl. There's no way to come clean to Beau while still protecting Will. But bless their hearts, they live in Culler—where secrets always have a way of revealing themselves.
Disclaimer: This Entangled Teen Crush book contains a hilarious "fakeship,"a scorching-hot impossible relationship, and a heartwarming best-friendship that will make you want to call your best friend right here, right now.
Young Adult [Entangled Crush, On Sale: December 4, 2017, e-Book, ISBN: 9781640633551 / eISBN: 9781640633551]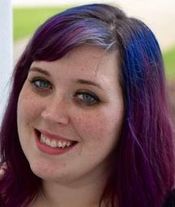 Danielle Ellison is a nomad, always on the lookout for an adventure and the next story. In addition to writing, she's the founder and coordinator of the NoVa TEEN Book Festival. When she's not busy with books, she's probably watching her favorite shows, drinking coffee, or fighting her nomadic urges. She is newly settled in Oklahoma (for now) with her cat, Simon.