Since I'm a secret readaholic who loves cloak and dagger mysteries, my choices this week shouldn't put you at death's door or make you scream bloody murder. They should make you want to step into the garden where time stands still for your very own suspenseful reading gala. If you haven't caught on yet, you will when you see my top three choices of cozy reads this week.
Come on! The festival's about to begin and there are three mysteries waiting to be solved! Find the clues, and you just might solve a murder!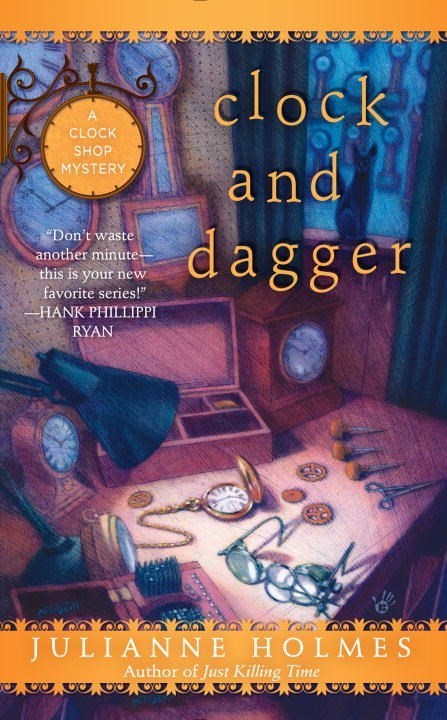 Expert clockmaker Ruth Clagan has another murder on her hands in the second Clock Shop Mystery from the author of Just Killing Time.
Ruth has three days to pull off four events—including the grand reopening of Cog & Sprocket, the clock shop she inherited from her grandfather—so she doesn't have time for Beckett Green's nonsense. The competitive owner of a new bookstore, Green seems determined to put other businesses out of business by also carrying their specialty items. He's trying to steal Ruth's new watchmaker, Mark Pine, not to mention block her plans to renovate the town clock tower.
Ruth is already all wound up when she's alarmed to discover Mark's dead body. As the denizens of Orchard each chime in as to who they think the murderer is, Ruth needs to watch her back as she investigates on her own. Despite the danger, Ruth won't stop until the killer is behind bars and serving time…
Mystery Cozy [Berkley Prime Crime, On Sale: August 2, 2016, Mass Market Paperback / e-Book, ISBN: 9780425275535 / eISBN: 9780698164307]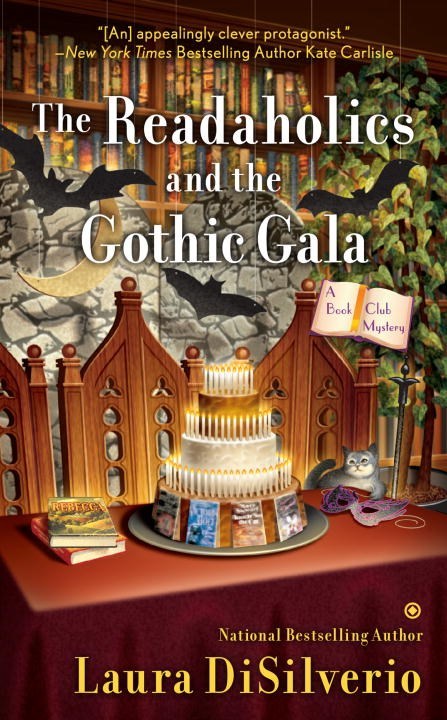 One sleuthing book club finds themselves in the midst of a gothic-esque mystery as they read Du Maurier's Rebecca in the latest from the author of The Readaholics and the Poirot Puzzle.
Reading the gothic classic Rebecca already has the Readaholics spooked, and the chills only get worse when someone in town actually gives up the ghost….
Amy-Faye Johnson has her hands full coordinating the Celebration of Gothic Novels in Heaven, Colorado. The festivities start off smoothly, but the weekend is soon cursed with large egos, old resentments, and uninvited guests. Matters become truly grave when a dead body is found at the gothic-themed costume party.
The out-of-town authors claim not to know the victim, but Amy-Faye has doubts. With skeletons turning up in all of the suspects' closets, Amy-Faye and the Readaholics must tap into their knowledge of gothic literature to find a killer who lurks in the shadows…
Mystery Cozy [NAL, On Sale: August 2, 2016, Mass Market Paperback / e-Book, ISBN: 9780451470850 / eISBN: 9780698165816]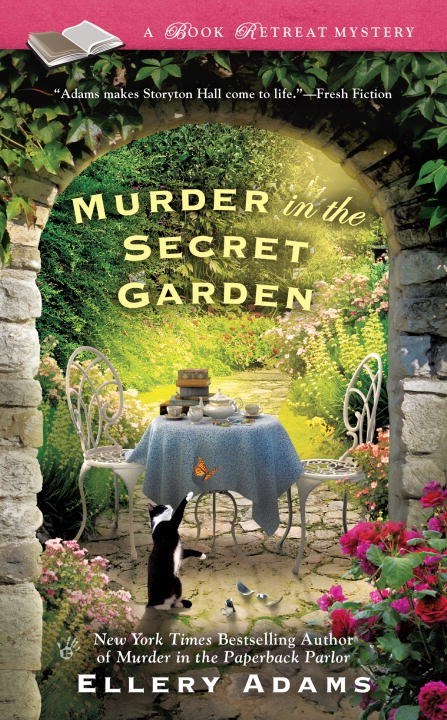 Things really go to seed in the newest novel in the New York Times bestselling Book Retreat mysteries…
There is a hidden garden bordering the grounds of Jane Steward's book-themed resort—a garden filled with beautiful but deadly plants such as mandrake and nightshade. Tucked away behind ivy-covered walls and accessible only through a single locked door, as described in the pages of Frances Hodges Burnett's classic novel, the garden is of special interest to Jane's current group of guests, The Medieval Herbalists. But when one of them turns up dead, Jane must discover whether a member of the group has come to Storyton Hall to celebrate their passion for plant lore or to implement a particularly cruel means for murder.
With thousands of books at her disposal, Jane believes she has the proper materials to solve this deadly problem. If she's wrong, however, she may lose something far more precious than the contents of Storyton's secret library…
Mystery Cozy [Berkley Prime Crime, On Sale: August 2, 2016, Mass Market Paperback / e-Book, ISBN: 9780425265611 / eISBN: 9781101612934]
Watch for my contest The Last Wave of Summer here at Fresh Fiction for your chance to win a signed copy of my paranormal mystery Dead On Arrival, A Malia Fern Mystery with a mystery surprise! Until next time, get cozy and read on!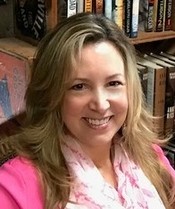 Kym Roberts is a retired detective sergeant who looks for passion, mystery and suspense in every book she reads and writes. She can be found on the web kymroberts.com, on Facebook at Kym Roberts (author) and on Twitter @kymroberts911. Look for her latest releases, Red Lace, available for pre-order in July, and Fatal Fiction, A Book Barn Mystery available for pre-order now!