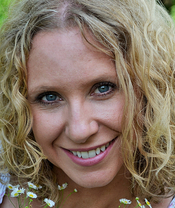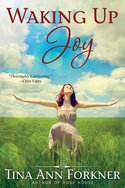 Have you ever taken a bite of cake and been transported to heaven? I bet your answer is yes. For me, it was a slice of my mom's strawberry-lemon cake served chilled on a hot summer day in Oklahoma. All I remember is the taste of cool lusciousness when the fork met my mouth. When Joy Talley, the main character of my newest novel, WAKING UP JOY, wakes up from a coma, it's not in heaven, but she creates heavenly desserts in her kitchen to make herself and others feel happy:
"Strawberry-lemon, of course—chocolate, carrot, you name it, I wanted it. So, during the weeks after my coma, I cooked up a storm. Baking was my thing. And we're not just talking cupcakes, although I made my share of those. We're talking oodles of five-layer cakes with fresh flowers on top, French-looking pastries with Momma's secret frosting, and even donuts, which Miss Donna's shop bought to sell at her place in town every Monday morning at 5:30 am."
I wish I could tell you that baking is my expertise, but sadly I'm much better at eating cake than making it. That's what I love about being an author. If I love something, I can become a sort of expert at it in my writing. Baking is Joy's thing, writing is mine. Together we make yummy desserts in WAKING UP JOY. We also make chocolate.
In Joy's story, chocolate is a kind of magic, or at least none of them are willing to debate whether it is or not. Their late momma said it was, so they just continue the tradition of eating specially made chocolates to cure this and that depending on their problems of the day. Men are not allowed to get into the chocolate stash, which is also a rule in my house. They can't even find the chocolate stash in my house, even though I don't have a secret cabinet like the women in WAKING UP JOY.
When I was growing up, we had a lot of homemade sweets, and we were happy. It made sense that when I wrote a story set in the area where I was raised, women would bake and eat cake. As a reader, Joy's cakes and chocolates might not really take you to heaven, but I hope reading about her and her ensemble of small-town friends and the men who love them will be good for your soul.
***
Tina Ann Forkner is a women's fiction writer and the author of the new release WAKING UP JOY (Tule Publishing Group). She is also the author of RUBY AMONG US and ROSE HOUSE (Random House). Learn more at her website.