If you're like me, you enjoy historical romances with frequent twists, loads of action, bedroom scenes to die for, danger at every turn, and a hero that will leave you breathless. In other words, the whole enchilada. Or what I like to call a vacation from my totally boring life…which is a trip I take every day I write.
In my make-believe worlds, I pour on passion and danger, sometimes with a twist of deception. Why? When I read a romance, I want loads of conflict. Where's the fun if the couple falls in love on page five then get it on like hormone-soaked teens for the other two or three hundred pages? Face it, conflict makes sex and love far more interesting, as any country song can attest.
With an historical romance, a writer has tons of obstacles that can easily muck up the course of true love. Everyone's read stories about the lady of the estate swooning over the stud who works in the stables. Can't blame her for wanting him rather than her old and gross husband. Now, imagine living in the medieval era when men truly ruled and women were basically chattel with love the least consideration for two people to wed. In those days, betrothals were political alliances, often signed and sealed while the bride and groom were children. When the woman finally came of age, she met her intended again on the day they wed. I'd rather not think about those wedding nights. Ew.
Yet, I'm certain love did blossom during those times. That's what I wanted to explore with Fernando and Isabella in my erotic historical LOVING LIES, book one in my Dangerous Desires series.
A little background: LOVING LIES takes place in medieval Spain, specifically 1488. Not your usual English or Scottish scenario, but hey, I've always been a maverick so why change now? Isabella, my heroine, is about to be sold as a concubine for the Sultan's harem in Granada. Just as things seem hopeless for her, Fernando arrives. Not only is he a virile warrior-knight (is there any other kind?), he's also betrothed to her sister Sancha. Not having seen Sancha since they were children, he believes Isabella's his betrothed.
You can see where this is heading, right?
Since Sancha is loath to marry a guy she met only once, she's prepared to cloister herself in the convent, if need be. Always faithful to her sister, Isabella doesn't tell Fernando who she really is. Could be a good move on her part, or a bad one, or maybe both. However, her deception definitely circles to passion.
With Fernando believing they're betrothed and liking the woman Isabella has become, he pulls out all stops to woo and bed her. Isabella has to dance around their passion…for as long as she can. The first one who guesses what page that happens on wins a prize. Okay, I'm just joking.
However, there is constant danger: Not only from Isabella's desire for Fernando, a man she believes will never belong to her, but from ruffians intent on robbery or worse while she and Fernando cross the Spanish countryside to her father's castle.
A walk in the park it's not, and I deliberately planned LOVING LIES that way, putting as many obstacles as I could in Fernando and Isabella's path. Not only is he betrothed to another woman—worse, Isabella's beloved sister—he's a warrior who's used to storming his way through life and having the babes fall into place. Spirited and independent Isabella wants no man to rule her, Fernando included.
As much as we moan these days about finding the right guy and that dating sucks, women in the late fifteenth century had it far worse than we ever will. In researching this period, I learned more than I ever wanted to know about betrothal ceremonies, dowries, banns, political alliances, and the other stuff that made women's lives hell back in the day. With all that, I had to give Isabella and Fernando their happy-ever-after, just as soon as they overcame one last, stunning development. That's all I saying on the subject for now.
From Romeo and Juliet to Meredith and Derek in Grey's Anatomy, star-crossed lovers have always been a romantic staple. As far as Isabella and Fernando are concerned, those who try to tear them apart had better watch out.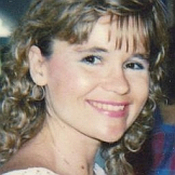 Tina is an Amazon and international bestselling novelist in erotic, paranormal, contemporary and historical romance for Kensington, Samhain Publishing, Ellora's Cave, Siren Publishing, Booktrope, Luminosity, Decadent, and indie. Booklist, Publisher's Weekly, Romantic Times and numerous online sites have praised her work. Three of her erotic novels (Freeing the Beast, Come and Get Your Love, and Wicked Takeover) were Readers' Choice Award winners. Another three (Adored, Lush Velvet Nights, and Deep, Dark, Delicious) were named finalists in the EPIC competition. Sensual Stranger, her erotic contemporary romance, was chosen Book of the Year at the French review site Blue Moon reviews. The Golden Nib Award at Miz Love Loves Books was created specifically for her erotic romance Lush Velvet Nights. Two of her titles (The Yearning and Deep, Dark, Delicious) received an Award of Merit in the RWA Holt Medallion competition. Take Me Away and Adored both won second place in the NEC RWA contest (different years). Tina is featured in the Novel & Short Story Writer's Market. Before penning romances, she worked at a major Hollywood production company in Story Direction.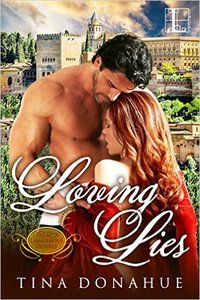 Deception knows no limits. Passion knows no bounds.
When she is kidnapped, Senorita Isabella knows the men have been sent by her uncle in a murderous attempt to control her family's fortune. But when she is rescued by a dashing and mysterious warrior, Isabella can't imagine why a stranger would risk his life for her—until she discovers her rescuer believes she's someone else
Fernando de Zayas loves nothing more than the cry of battle. Defying death is his way of life. But when he discovers his betrothed has been kidnapped, he rushes to her aid—never suspecting that spirited beauty would soothe his warrior heart
With her uncle's minions close on their heels, Isabella finds herself drawing closer to Fernando. But as the desire between them builds, her secret could keep them apart forever…