"Surprise" parties. It's just not a good idea to have a bunch of people hide in a dark room and when he walks in, jump out and shout "SURPRISE" to him. There's no telling how he'd react, but you can bet it wouldn't be with a blush and a stammered 'thank you.' If you want to surprise your Delta Force soldier, maybe having him find you on your bed with a flirty negligee would be a better option.
Flirt with the bartender. Okay, so your man is an Alpha to the bone. He goes on missions to rescue, kill, and get intel on bad guys. Maybe you are just being nice and humoring the guy behind the bar, but if your Special Forces soldier sees it, you're just going to set off his 'me Tarzan, you Jane' persona. You'll find yourself kissed within an inch of your life, or backed against a wall, or have him jump you as soon as you walk in the door of your house later that night…all to remind you why he's your man and why it's not smart to even give a hint to another man that you might be on the market…oh wait…this was supposed to be a list of what not to do…hmmmm
Play hide and go seek. This one is kinda self-explanatory. The man hides from bad guys for a living. There's nowhere in your house you could possibly hide that he hasn't already scoped out and figured out it could hold a full-size human. And if you have to find him? Forget about it. He could stay hidden for days. Eating bugs and weeds to stay alive. You'll never win, so don't even try. Again, a better game would be "hide the remote down your pants" and see how long it takes him to find it. And much more satisfying for both of you in the end.
Mess with his Uniform. I know, their "work clothes" are boring. Greens, browns, blacks…it's very tempting to maybe bedazzle their shirt to jazz it up a bit. But this is not a good idea. First, their sniper rifle might get caught on one of those and throw off his aim. Second, you really don't want one of your fake diamonds catching the sun at just the right angle and giving away his position to the bad guys. If bedazzling is your thing and you can't control the urge to attach shiny dots to something, try turning that on yourself. Imagine his reaction when you drop your pants and show him your latest design…down there.
How their Trip went. Okay ladies, this one is important. You haven't seen your man in a few days, a week, heck, even a few months, the last thing you want to ask when he walks in the door, safe and in one piece is "How was your trip?" The fact that he's standing in front of you healthy and smiling is all you need to know about it. Besides, he's not going to tell you anyway, and you'll both feel bad when he refuses to tell you. The better course of action would be to rip off your shirt, throw yourself at him (even if he's disgusting because he couldn't wait to get home to see you and didn't bother to shower before leaving the base), and proceed to show him how happy you are that he's home safe and sound.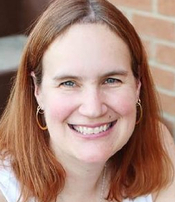 New York Times, USA Today, and Wall Street Journal Bestselling Author, Susan Stoker has a heart as big as the state of Texas where she lives, but this all American girl has also spent the last fourteen years living in Missouri, California, Colorado, and Indiana. She's married to a retired Army man who now gets to follow her around the country.
She debuted her first series in 2014 and quickly followed that up with the SEAL of Protection Series, which solidified her love of writing and creating stories readers can get lost in.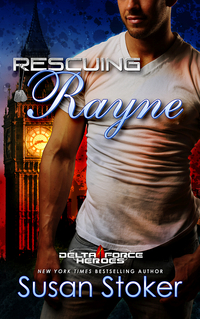 As a flight attendant, Rayne Jackson is used to cancellations, but she never dreamed her latest would lead to a whirlwind tour of London with a handsome stranger or a life-altering night in his bed. One evening is all the enigmatic man can give her, and Rayne greedily takes it, despite suspecting it will never be enough.
Heading home after another extreme mission, Keane "Ghost" Bryson hadn't planned to seduce someone during his layover, but Rayne is too sweet to resist. Being a Delta Force member means lying to protect his identity, which is unfortunate, considering Rayne seems made for Ghost, right down to the tattoo on her back. For the first time in his life, regret fills him as he slips away the following morning.
Both are shocked when, months later, they meet again—under the worst possible circumstances. Seems fate has given them a second chance if they can survive the terrorist situation they're in. If Rayne can forgive Ghost his lies. And if Ghost can trust Rayne to be strong enough to endure the secrets and uncertainty that come with loving a Delta Force soldier.
** Rescuing Rayne is the 1st book in the Delta Force Heroes Series. Each book is a stand-alone, with no cliffhanger endings **