Hello! I'm Tina Gabrielle and I write adventurous historical romance featuring feisty ladies and bold heroes. I'm excited to be on Fresh Fiction to celebrate my new historical release, HOW TO CAPTURE A DUKE, the third book in my Raven Club series. All my books are standalone reads.
Did you know Marilyn Monroe, Elvis Presley, James Earl Jones, and Nicole Kidman have all struggled with stuttering? Many more famous people can be added to this list.
This book is straight from my heart, and I purposely chose a hero with a speech disorder. All through grammar school, I was treated by my school's speech therapist. First, English was my second language. I'm a first-generation Armenian-American, and we spoke Armenian at home. Second, I had an articulation delay and struggled to pronounce certain words and sounds. As a five-year-old, I remember my speech therapist quite fondly. She had pretty long, brown hair to her waist, wore colorful high heels and gave me candy after each session. She also helped me a lot, and over my entire grammar school career, my speech difficulties were resolved. I went on to become an attorney, and I've argued cases in front of judges in crowded courtrooms. Speech Therapists are real-life heroes!
My hero, Tristan, the Duke of Keswick, has a bit of a stutter. Historically, it was difficult to find proper treatment, and I tried to show how people with this speech disorder struggled. Ineffective treatment could make it much worse.
Stuttering can change a person's outlook on life. According to the U.S. Department of Health and Human Services, approximately three million Americans stutter. Stuttering affects people of all ages and races. I hope my book inspires some people, and you enjoy reading this story as much as I've enjoyed writing it!
Raven Club #3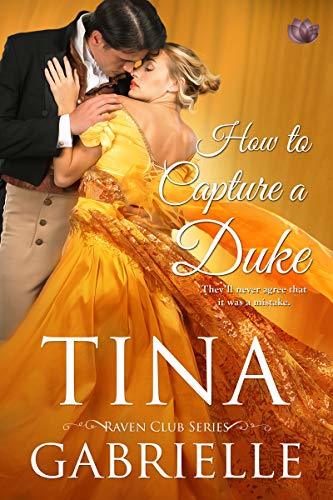 Lady Olivia, the youngest sister of the Earl of Castleton, has no patience for the boring gentlemen of aristocratic society. She longs for a more adventurous life like the ladies who visit the Raven Club. But her plans are thwarted when her family drags her to a country house party to meet the elusive Duke of Keswick.
Tristan Cameron, the Duke of Keswick, finds Olivia in his stables. She believes him to be the stable master, and he doesn't dissuade her of the notion. He has no interest in entertaining one of the spoiled, self-indulgent ladies who've invaded his home. Except, Olivia is neither of those things, and their shared kiss during a ride results in combustible passion.
And a potential scandal.
Olivia is relieved when the handsome stable master comes to her aid as her alibi, but that relief fades to anger when she suddenly finds herself betrothed to the harsh, foul-tempered duke.
Tristan believes he's been trapped by a scheming, title-seeking lady. To make matters worse, she's utterly captivating. He plans on leaving her behind in the country immediately after their vows, but Tristan soon finds himself battling temptation and Olivia's stubborn determination to be the Duchess he doesn't believe he deserves. . .
Romance Historical [Entangled: Scandalous, On Sale: October 4, 2019, e-Book, ISBN: 9781697468779 / eISBN: 9781697468779]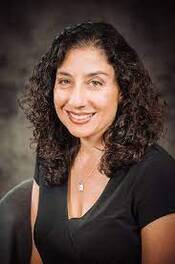 Best-selling author Tina Gabrielle is an attorney and former mechanical engineer whose love of reading for pleasure helped her get through years of academia. She often picked up a romance and let her fantasies of knights in shining armor and lords and ladies carry her away. She is the author of adventurous Regency historical romances for Kensington and Entangled Publishing. She also writes cozy mysteries as Tina Kashian.
Tina's books have been Barnes & Noble top picks, and her first book, "Lady Of Scandal," was nominated as best first historical romance by Romantic Times Book Reviews.