DANCE WITH ME is the second book in the Cowboys of Crested Butte series. It tells the story of Billy Patterson and Renie Fairchild, who we met in FALL FOR ME, the series' first book. If I had to pick my favorite character in all the books I've written, Billy is in the top two or three.
Billy has that swagger that only a world champion saddle bronc rider, and all around hot, hunky, handsome cowboys possesses. Renie Fairchild is not only his best friend, she's the girl next door, and Billy can't decide whether he wants to wring her neck or kiss her senseless.
Crested Butte, Colorado is one of my favorite places on earth, and why I set this series in the mountain town. Here is a list of the top five best things to do in Crested Butte.
Ski!
The mountain resort is ranked in the top fifteen places to ski in the United States, and a couple years ago won BEST SKI TOWN in North America. Whether you're into downhill skiing, extreme skiing or Nordic skiing, Crested Butte has it all in spades.

Wild Flower Festival
This weeklong festival, started in 1986, takes place the second week of July. There are walks and hikes, guided and self-guided, art workshops, photography classes, garden tours, and Jeep tours. The downtown district's shops and restaurants always have special sales, events and menu offerings for the week. I also happen to know that the bookstore in town hosts book signings too (I speak from experience)!
Autumn Leaf Peeping
The largest Aspen grove in the world is located over Kebler Pass. Start in Carbondale, outside of Aspen. On the way, stop for lunch at the historic Redstone Inn, and then take your time enjoying the breathtaking views as you drive into downtown Crested Butte. Once you're in Crested Butte, there are several other fall drives that start either in CB or Gunnison.

Hiking and Biking
Crested Butte lies close to the heart of the Elk Mountain Range in the Rockies. Its location acts as a perfect hub for some of the best hiking in the country.Towering peaks, lush valleys, awe-inspiring vistas, cliff-side trails, and hillsides saturated with the bright colors of naturecan all be experienced on these day hikes. Be sure to charge your camera for the ridiculous number of photo opportunities. One of my favorites trails is along the Brush Creek area (aka Flying R Ranch). The bike culture in Crested Butte is evident if you walk along Elk Avenue, or anywhere else in town. There are full bike racks every few feet, and people pedaling everywhere you look. It isn't a surprise that it is one of the founding homes of mountain biking, with over 700 miles of mountain biking trails in and around Crested Butte.

Dining, Drinking and Shopping
Elk Avenue in downtown Crested Butte is lined with historic wooden buildings, home to some of the best restaurants I've every dined in, and some of the best shopping in all of Colorado. My top five restaurants are the Sunflower (farm to table), Soupcon (pronounced soup's on and features prix fix French cuisine), the Secret Stash (which happens to be Billy and Renie's favorite place for pizza), Django's (a wine bar that serves mouthwatering small plates), and McGills for breakfast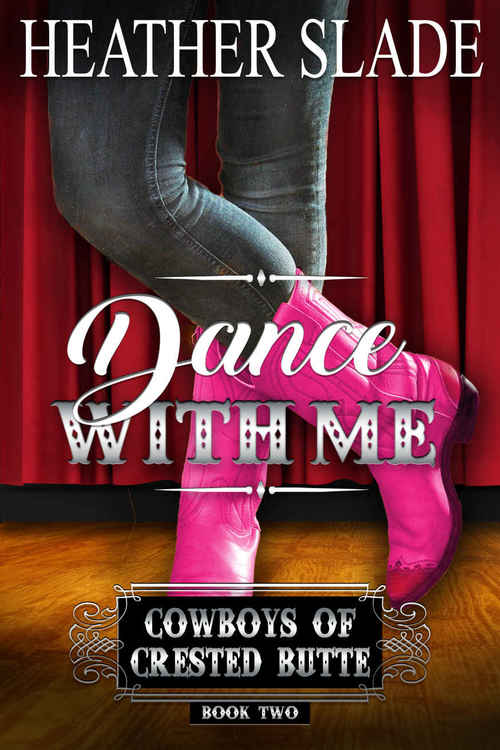 Wherever he was, Billy owned the air. It belonged to him, and he took it.
Last year saddle bronc rider Billy Patterson reached the pinnacle of success in his sport and had the championship buckle to prove it. He needed that flashy reminder this year, because now nothing seemed to be going right in his world.
He couldn't manage an eight-second ride to save his life; the girl he's wanted forever, his best friend Renie, is oblivious to how he feels about her; and her mother sold him a ranch that he was incapable of taking care of alone. But the worst of it was, with no anchor at the ranch other than her horse in his boarding stable, Renie was probably leaving too, if he couldn't convince her to stay.
That becomes the least of Billy's worries, however, when he suddenly becomes a single parent to a child he didn't even know about. That complicates everything, but he can't regret having the daughter he quickly falls in love with. The question was, did that mean the end of his chances with Renie?
At her age, asking her to become an instant mother would be selfish, even if she would entertain that absurd idea after her own mother was tied down around the same age. As much as Billy knew letting Renie go was the right thing to do, he also realized letting her go would mean allowing her to run right back into the arms of a man she didn't belong with, and he didn't think he could do that.
Romance Western | Romance Contemporary [Author Self-Published, On Sale: October 2, 2017, Paperback / Kindle and KindleUnlimited, ISBN: 9781942200161 / ]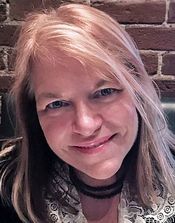 My books are filled with things that bring me joy: music, wine, skiing, families, artists, and cowboys. Not always in that order. I'm an Amazon best-selling author, and a PAN member of Romance Writers of America. I speak, teach, blog, am an executive sommelier, and all-around entrepreneur. I grew up an east coast girl, and then spent half my life on the west coast. Now my husband, our two boys, and I happily call Colorado home.