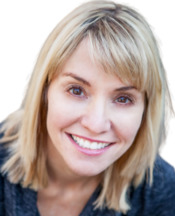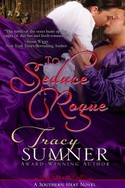 Lately, I've received quite a few comments about my hero's professions and why, or how, I chose them. Noah Garrett in TIDES OF LOVE is certainly the hero I receive the most questions about – a marine biologist in 1898 is not exactly your typical romance guy. Personally, he's my favorite character that I've created. Why? Because he's my type: a sexy nerd. But that's another guest post!
Anyway, I tend to really relate my character's professions (yes, that includes my independent heroines) with very aspects of their psyche. Seriously. It's a key aspect of the story for me. Noah relates to the world – and love – as a scientist. His older brother, Zach, feels he is responsible for the happiness and safety of an entire town (he is the town constable) and this weighs heavily and influences his decisions in TIDES OF PASSION. Protecting people is just a part of who he is. It's not simply a job.
Adam Chase in TO SEDUCE A ROGUE? Editor of a newspaper at a time when journalism was a dangerous business (1850). He also relates to his profession in a very personal way. And his true love? One of the few female newspaper reporters in the country. And, yes, there were some! I didn't make that up. Really!
Caleb Garrett in this summer's TIDES OF DESIRE? Ship-builder, loner, creative genius. The first scene I saw in my head of Caleb was of him running his hands along a sloop he's designed and built. Of course, the heroine (Macy Dallas) is watching and thinks he's the sexiest thing since sliced bread.
Anyway, I dug around and here's a recently published list of the top professions in romance novels. Note that this may pertain more to series romance.
1. Doctor
2. Cowboy
3. Boss
4. Prince
5. Rancher
6. Knight
7. Surgeon
8. King
9. Bodyguard
10. Sheriff
What do you think? Any you find sexier than another? My next contemporary series features an architect and a world-renowned photographer. See? I love choosing the professions almost as much as I love picking characters names.
Experience…Love, Passion, Desire with the Garrett Boys.
TIDES OF LOVE ~ TIDES OF PASSION ~ TIDES OF DESIRE (Coming: Summer 2012!)
www.tracysumner.com * @SumnerTracy * Facebook.com
Comment for a chance to win a copy of TO SEDUCE A ROGUE and the sequel, TO DESIRE A SCOUNDREL! Also, everyone who signs up on my website to review future communications, will be entered in a 2012 Kindle drawing! Good luck!
To comment on Author Name's blog please click here.