I looked down at my drink as I tried to figure out a nice way of phrasing my next question. "When you say they're possessive…?" I couldn't figure out a way to finish, but both women seemed to know where I was going with that statement.

"Possessive as in protective," Cara clarified, slowly circling her pint glass on the glossy wood table.

"Bridgewater men put their woman first, always," Katie said. "They believe in making sure she is always taken care of—her problems are their problems. It's their duty to make sure she's happy."

"And satisfied," Cara added with a waggle of her eyebrows that had all three of us cracking up. They'd made me feel better and reassured me that Declan and Cole weren't like Brad. What they said only reaffirmed what my gut had told me from the moment I'd met them. They were good men—kind men. They were also sexy men and they were watching me.

"So what's the verdict?" Katie asked, biting her lip to obviously keep from grinning. "Are you interested?"

I opened my mouth to respond and paused. Was I? The ache between my thighs was my answer. But that's not what she meant. I had no doubt she'd be fine with me jumping her brother and his friend for a wild night, but she probably didn't want to hear about it. She was more interested in whether I wanted to become her sister-in-law. "I, uh…I don't know. This is um, well, the first date, so marriage isn't really on my mind. Besides, I hadn't planned on sticking around for long."

"You don't have to know tonight whether you're serious about them," Cara said. "At this point, you just need to know if you're attracted to them. If you are, the rest is up to them."

"Them?"

Katie nodded authoritatively. "Believe me, last summer I was in the same boat you're in right now. I didn't intend to stick around but my men showed me how good it could be if I did."

"I take it they made a good case in the back hallway?" I asked.

She gave me a smug grin. "Oh yeah. And I can happily say that staying in Bridgewater was the best decision I ever made. But what about you? Forget long term, are you interested in these guys?"

Cara and Katie were watching me closely. There was no way I could bring myself to lie. "Yeah," I said. "I'm interested." I glanced back over at the men again and the sight was enough to make me drool. "Who wouldn't be?"

"That's my girl." Cara was grinning at me like we'd been friends since childhood just like her and Katie.

"But I can't make any promises," I started.

Before I could get any further, Katie cut me off with a wave of her hand. "No one expects you to, least of all them. They know it's on them to show you how it can be." She gave me a wink. "Trust me, you'll have the time of your life being convinced."

Now that I could believe. I snuck another peek over at the men and saw that Cole and Declan were heading back in our direction. Girl talk time was over. But I was better for it—my head felt a whole lot clearer and they'd helped to calm some of my nerves.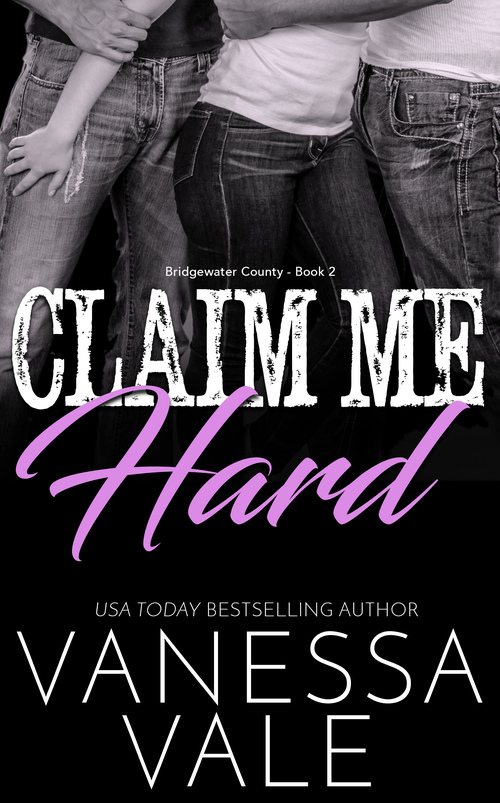 Hiding from a crazy ex-boyfriend, Hannah Winters is determined to keep her head down and her heart locked safely away. Burned out from practicing medicine and dealing with a controlling jerk, her interest in romance is at absolute zero…until they walk in. One look at Cole and Declan and Hannah is going to have a very hard time keeping the ice around her heart from melting.
Declan grew up in Bridgewater, and his job as a police officer means he's got an instinct for trouble, and Hannah Winters stirs up all kind of feelings he can't fight. When his friend, Cole finds out about the sexy type-A woman with desire in her eyes but lies on her lips, he's just as determined to tame her and uncover her deepest fears—and desires.
When her past catches up to her, it'll be Cole and Declan who convince her to stop running, from her past, and from the desire burning white hot between them. They're going to claim her, even if they have to do it the hard way…one seductive kiss at a time.
Warning: Panty melting! Claim Me Hard is book 2 in the wildly dirty series where two obsessed alpha cowboys meet their Type-A heroine. This standalone HEA is all about her – no M/M.
Romance Western | Romance Erotica Sensual [On Sale: May 29, 2017, e-Book, ISBN: 2940157198664 / eISBN: 1230001698008]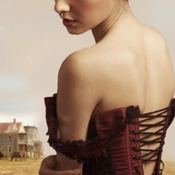 Vanessa Vale is the USA Today bestselling author of over thirty books, sexy romance novels, including her popular Bridgewater historical romance series and hot contemporary romances featuring unapologetic bad boys who don't just fall in love, they fall hard. When she's not writing, Vanessa savors the insanity of raising two boys, is figuring out how many meals she can make with a pressure cooker, and teaches a pretty mean karate class. While she's not as skilled at social media as her kids, she loves to interact with readers.