THE TROUSER GAME is a brand new historical erotic romance by Genella DeGrey available from the 6th June from Totally Bound Publishing, Amazon and other online retailers.
Read on for an exclusive excerpt of The Trouser Game…
St. Helens, England, Summer 1895
"Aren't you going to welcome me home, Miles?" Jillian Kelley, having just arrived from university in the United States, addressed the man whom she'd been intrigued with throughout her youth.

He stood at the opposite end of her mother's formal parlor, unblinking. He was as handsome as Jillian remembered, with his light characteristics and sky-blue eyes—perhaps his facial features had grown a little more mature, but she didn't mind. She and Miles would grow old together and outward appearances would mean nothing with a love as strong as theirs would be.

Standing here with him now, she felt the familiar stirrings in her breast of the unrequited love she'd harbored for him for over half of her twenty-three years. She supposed, if she was pressed, her former determination to win him could be considered an obsession when viewed in a harsher light.

However, none of that mattered now. The status of their association was indubitably about to change.

A reticent smile, he obviously intended for her alone, caused soft creases beneath his eyes. "I—" Almost imperceptibly, he shook his head. "I am in awe," he offered in an unusually enigmatic greeting.

Granted, Jillian was wearing trousers.

She had denied her mother's request that she change into a proper gown in which to receive her guest, but had thought nothing of it at the time.

Mrs. Kelley now sat in her chair wringing her hands, either in disappointment or anger or a combination of the two. It would have taken a psychology scholar to pinpoint the exact reason.

Since no one had made an effort to initiate conversation, Jillian took the task on herself. "How have you been occupying yourself, Miles?"

"Er." He glanced at her mother and continued, "Reading, mostly. Visiting my father's tenants."

"Reading?" Now, here was a promising occupation. "Novels?"

Miles took a breath before he spoke as if mulling over his answer. "No. The Classics."

"Oh." An uncomfortable silence fell upon the threesome, the second in the minute and a half or so since Jillian had stepped into the room.

She felt everyone jump as she broke through the nonexistent din. "If you are so inclined, I've brought back some entertaining books and a few fabulous plays to read, as well. Have you heard of Oscar Wilde?"

She could have sworn she saw Mile's eyes widen momentarily. "Wilde is—not read in the finer circles."

"Why, because he's a homosexual?"

Moving with much more agility than Jillian thought possible, her mother shot to her feet. "That will be all the time we have for a visit today, Mr. Bassett. Perhaps you could dine with us tomorrow evening?"

"Of course." Miles bowed, his manners always impeccable. "Until then."

After Miles had been shown out by the butler, Jillian's mother whirled on her. "Have you lost your mind?"

Jillian's gaze flew to her mother's. "I beg your par—?"

"I'd originally initiated your journey so that you might grow out of your childish notions about Mr. Bassett. But it seems to me my stratagem has backfired. Is this what sending you abroad to school four years ago achieved? A young woman who dresses scandalously and speaks of things which should be beneath her notice?"

Jillian decided it best to ignore the comment about her and Miles and lifted her chin a notch. At university, she'd been warned of impending encounters with the dissatisfied, older generation about the contemporary way of thinking. "Mama, you must understand. My eyes have been opened. There is a brand-new century looming before us, and we must progress along with our surroundings."

"I should like to protest vulgarity if I live until the century after the next, and so should you!"

"Mama, there is nothing vulgar about being a modern woman." Jillian folded her arms across her chest.

"Don't you dare take that stance with me!"

Jillian lowered her hands to her sides contritely as her mother continued her tirade.

"I raised you! I provided you with the money to attend Moravian Female Seminary! I—"

Jillian held up one hand. "On that note, there is something I need to tell you, Mama, and I'm afraid you may be displeased."

A huff of air escaped from her mother in lieu of laughter. "I doubt anything could disappoint me more than the display you've shown since your arrival this morning."

Clenching her fists then releasing them just as quickly, Jillian readied herself for a championship match between herself and her mother. "Then you'd better sit down, because you are about to endure an atrocious setback."
Read on and treat yourself to a copy today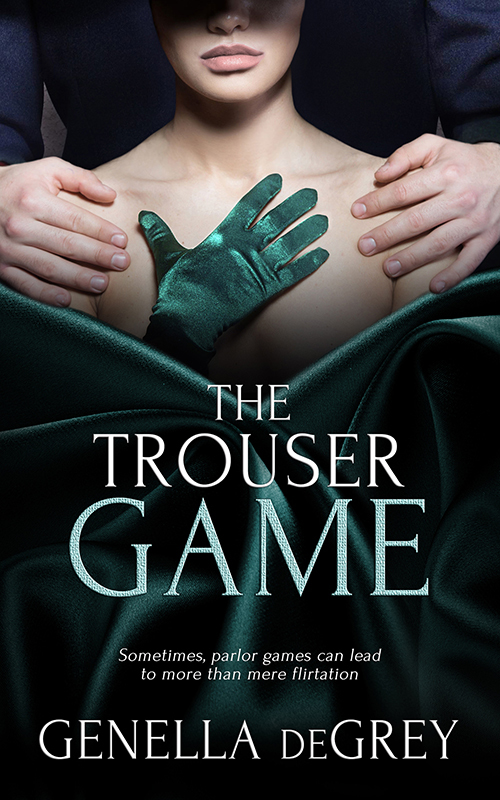 Sometimes, parlor games can lead to more than mere flirtation.
Jillian Kelley, a young woman on the brink of the new millennium, has just returned from university in the States. Her new knowledge of the world and its infinite possibilities facilitate a desire to disregard her mother's old-fashioned Victorian parlor ideas of proper behavior.
As Jillian avidly pursues her girlhood crush—a traditional fellow countryman with wealth and property—a handsome American with whom she'd shared a passionate night comes to call. The insufferable intrusion is annoying to say the least, however his irresistible, seductive ways draw her cravings to the surface like the rise of a tide.
Bradley Townsend accepted with pleasure the bequeathed gift of Miss Kelley's virtue the very night they met, but the adventurous blue-eyed beauty stole his heart, leaving him holding nothing but a note in the morning. There's no way in Hell he's going to let her slip through his fingers—even if he has to hop on a ship, follow her home and seduce her all over again.
Romance Historical | Romance Erotica Sensual | Erotica Historical [Totally Bound Publishing, On Sale: June 6, 2017, e-Book, ISBN: 9781786511621 / eISBN: 9781786511621]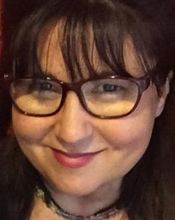 Born and reared in Southern California, Genella DeGrey longed to be your typical blonde, tanned, surfer girl but failed miserably. Unable to sit idle without falling asleep, she embarked upon several artistic endeavours. Make-up and set dressing for the entertainment industry, Resort Enhancement for The Walt Disney Company and writing sexy historical romance top the list of her favourite activities. A consummate closet goth and amateur music and (red) wine enthusiast, she is also a hopeless romantic awaiting the arrival of her very own Mr Romance/Soul Mate with whom to share the rest of her life.