After publishing seven novels, you'd think my eighth release day, this time for VIOLET GRENADE, would go differently. I'm a seasoned vet, after all. I keep my expectations manageable, I drink my coffee black and get a damn fine massage and don't worry about Amazon rankings. And I do not—I repeat—I do not obsess about my reviews.
Just kidding. I have done—and will do—all those things.
In fact, here are 8 things all authors do on release day (on every release day)—
Secretly hope our books will be bestsellers.
Even if we are self-publishing our first book, have the world's worst cover and blurb, and have told exactly no one about our novel, we secretly pray the book will instantly hit the New York Times bestseller list. Because magic exists, right?
Refresh Amazon a thousand times.
Because rankings totally tell the whole story, right? Wrong. We all know that's wrong. And yet…
Celebrate hitting a subcategory Amazon list.
OMG! I'm a bestseller for Fiction > YA > Romance > Family > Horse Heads > Yellow Monkey Feces > Anti-Bestsellers. This means I'm winning!
Try to play it cool.

Make plans to not worry about your sales, or reviews, by penciling in fun engagements. Oh, look at me! I'm eating French fries with friends and sipping champagne with my man and not at all worrying about whether people hate my book or me. *checks phone*
Linger on social media way too much.
Wait, are these people talking about my book? Yes?! Cool, cool, cool. I'm cool. *RTs every single thing said about my book ever because that'll totally move the needle*
Ugly cry.
Okay, so maybe you don't cry on release day. And when you do, maybe it's not ugly. But on almost every release day, I get the blues. What am I expecting? To break the effing Internet with my book?
I'm expecting to break the Internet with my book.
When that inevitably doesn't happen, I get sad. Because that's totally normal.
Be grateful.
Go to the bookstore. See your book on shelves. (Or don't, get pissed, and

demand

ask the bookstore associates to get your

damn

books out of the back and onto the shelves.). Realize that your dream has come true, and remember there is hundreds of thousands of people fighting to do the same thing you have done.
Lie to Yourself.
Go to bed with a full heart. Convince yourself that your next release day will be different. You will relax more, and worry less. Wonder if your book has already hit a bestseller list. Drift off to sleep imagining it has.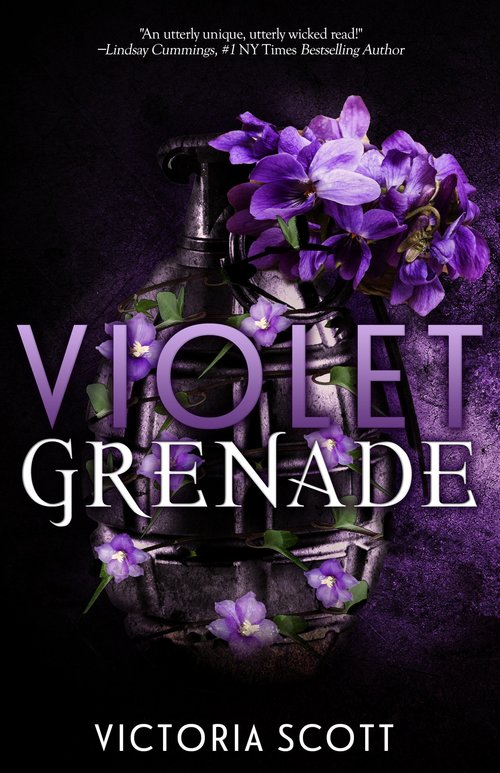 DOMINO (def.): A girl with blue hair and a demon in her mind.
CAIN (def.): A stone giant on the brink of exploding.
MADAM KARINA (def.): A woman who demands obedience.
WILSON (def.): The one who will destroy them all.
When Madam Karina discovers Domino in an alleyway, she offers her a position inside her home for entertainers in secluded West Texas. Left with few alternatives and an agenda of her own, Domino accepts. It isn't long before she is fighting her way up the ranks to gain the madam's approval. But after suffering weeks of bullying and unearthing the madam's secrets, Domino decides to leave. It'll be harder than she thinks, though, because the madam doesn't like to lose inventory. But then, Madam Karina doesn't know about the person living inside Domino's mind. Madam Karina doesn't know about Wilson.
Young Adult [Entangled Teen, On Sale: May 16, 2017, Hardcover / e-Book, ISBN: 9781633756878 / eISBN: 9781633756885]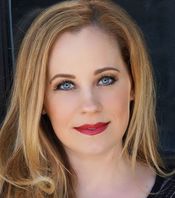 Victoria Scott is the critically acclaimed author of eight books including Titans, Fire & Flood, Salt & Stone, the Dante Walker trilogy, Hear the Wolves and Violet Grenade. The author currently resides in Philadelphia, and loves hearing from her readers.