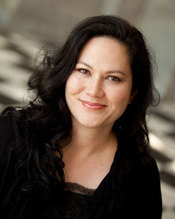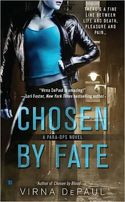 My brother is extremely proud of the fact that I'm a published author.  Yet, whenever I see him, he inevitably asks me the same question: "So, when are you going to write a real book?"  Nowadays, I just smile my beleaguered-little-sister-smile and move on, but the first couple of times, I took the bait.  "What's a real book?" I asked him.  "You know, he answered.  "Like John Grisham."
Huh.  John Grisham.  Now, I've never personally read John Grisham, but I know he's extremely successful.  He's also a former attorney who writes legal thrillers, right?  In other words, commercial fiction that's thrilling.  I, too, am a former attorney who writes thrilling commercial fiction.  So what's the huge difference?
Two words.  Romance and sex.  My debut paranormal romantic suspense series, the Para-Ops series, is about the FBI's first special ops team comprised of humans and Otherborn, creatures that include a vampire, werebeast, wraith and mage.  In CHOSEN BY BLOOD, the first book, the team parachutes into North Korea via spy plane to find a stolen antidote.  In CHOSEN BY FATE, the second book, the team travels to Los Angeles to investigate sexual assaults within the feline community.  There's lots of intrigue, twists and turns, and action in the plots.  There's so much about the books that I think my brother would really enjoy but…  But he can't get over the fact that the book is, at its core, a romance and that the hero and heroine have sex.
Wait a second.  Guys like sex, right?  Granted, it's sex with emotion but it's still sex.  So why doesn't my brother–a guy–consider my book, which happens to have romance and sex in it, a real book?
Forget that I'm his little sister for the moment, because I really don't think that's it.  I asked a couple of my male friends for their opinion and they consistently said the same thing.  When guys read (now, this is what they told me), they don't like things to be "mixed up."  They want to know what to expect.  If they're reading a thriller, then they want a thriller.  If they are watching a comedy, they want comedy.  If they want sex, they read, watch, or have sex.  They don't want to complicate things by having to switch gears, multi-task or separate their peas from their carrots.
I confess, I'm still scratching my head.  Now, the point of this blog isn't to rant at my brother (he's proud of me and I kinda like that, even if he is misguided about literature :-)) or criticize what males read.  I'm sure there are guys who enjoy romance novels even if they don't enjoy mine.  Plus, John Grisham has fans for a reason.
But give me everything I like, whatever it is I like—adventure, comedy, thrills, horror–and add love and sex and hope and redemption to the mix?
Now that's a real book.
About the Author
Virna DePaul is a former criminal prosecutor and now National Bestselling Author for Berkley (paranormal romantic suspense), HQN (single title romantic suspense) and HRS (category romantic suspense). Her release CHOSEN BY FATE (Para-Ops Novel 2) was released on October 4, 2011. Visit her at virnadepaul.com
Comment today to win a $10 Amazon Gift Card
To comment on Virna DePaul's blog please click here.