My most recent release, Diamond in the Rogue, marks my first Road Trip Romance (or, perhaps more accurately, carriage trip romance). I love hitting the road so much that my husband and I made a goal of visiting all fifty states and all seven continents, and, as of 2017, we achieved that goal, and we haven't stopped exploring!
Interested in planning your own adventure? Here are my tips!
The Vehicle
Of course the easiest thing to do is to set out in your own car, but if you don't own one or don't wish to rack up those miles, a rental car is an excellent option. Without a rental, we could not have made all 50 states–we'd fly one-way to our destination, rent a car at the local airport, arrange to drop off the car in another location, and then take a second one-way plane trip home.
If you choose this method, here are some things to remember: Check ALL rental car companies, rates and drop off fees vary drastically. When searching, try not to drop off on a Sunday. On a recent trip, estimates upwards of $2000 dropped to $250 when I changed the pickup day. Don't forget to make sure the rental includes unlimited miles, and, when you make the reservation, use a card that provides free supplemental insurance coverage.
As for on-the-road entertainment, most car rental companies offer Sirius XM for an additional fee, and sometimes you get lucky and they don't shut it off–satellite radio is great to have for a long road trip. But downloaded playlists can be equally fun. Also, don't forget Audiobooks! If you have a subscription to an audiobook service like Audible, make sure you download to your phone ahead of time. You can also download rented audiobooks from your library and listen through Onedrive.
And for my final rental car tip–most rental cars show a little arrow on the side of the gas pump which tells you which side of the car the gas tank is located. Since a friend pointed that out, I haven't had to do the embarrassing reverse and change pumps once!
Maps, planning & emergencies
Back in the day, a road tripper's best friend was AAA. Free Maps! TripTik ® with Gas stations marked! Roadside Emergency service! AAA still offers all those services, however, there are now multiple tools you can use, many of them free.
Map Apps…SO many Map Apps! I've tried 5 or six, but I keep coming back to Google Maps. Why? I like the easy gas station location, clear traffic information, automatic rerouting, and the fact it stays connected to the satellite even when out of cell phone range (although keep in mind it will not be able to recreate the route if you accidentally close the app under those conditions). Also helpful are the orange-highlighted commercial corridors. Those highlights are handy if you are in a city and looking for an area with a high concentration of bars & shops to browse. Please note: most travel apps suck the life out of your phone battery, so be sure to have a travel charger and cord.
I highly recommend taking along a good, old-fashioned road atlas, or state-specific road map. If you don't belong to AAA and don't want to purchase a map, most states have welcome centers that include free road maps sponsored by the state. Paper maps give you a big-picture feel and will often include mileage estimates, tourist sights, and highlighted scenic routes. And, if you do go out of phone range and lose that satellite connection, you won't be completely lost.
Some additional tips:
Packing suggestions:

An insulated bag, cooler & water bottles.
Picnic backpacks that include utensils and plates are useful, but you can always create one of your own with silverware, plastic plates, collapsible cups (opex makes a portable wine glass if you want to get fancy), cloth napkins, and seasonings.
Antibacterial hand wipes.
TSA friendly detergent packets (Woolite/Tide/Sinksuds) and a 4 inch universal sink/tub stopper for emergency sink washes.
A sleeping mask and ear plugs for noisy hotel/motel/campsites
A sewing kit with lots of safety pins.
A first aid kit with (at a minimum) band aids, blister pads, antibacterial ointment & alcohol wipes.

Download a Cloud App where you can keep scanned copies of your ID & medical docs (do your own research for best security practices on this one and make sure the docs are downloaded and available off-line).
Other helpful map/travel apps: Tripso allows you to download maps and guidebooks for when you're out of range. Waze shows speed traps. Gas Buddy gives current prices so you can find the cheapest gas. Toll Smart helps you plan for tolls. Iexit tells you what's off any interstate exit. For outdoor adventure enthusiasts, there's The Outbound or All trails. Packpoint helps you pack based on where you're going and what the weather. Groupon and Goldstar are good for local discounted events. And my favorite, Road Trippers, offers roadside attraction information from the silly to the serious.
Road trips offer the excitement of planning, the thrill of the unexpected and the chance to get to know your traveling companions better. So, don't listen to the curmudgeons of the world who say every place is the same. Grab some friends and your romantic partner and head out to see for yourself!
Lords of Chance #3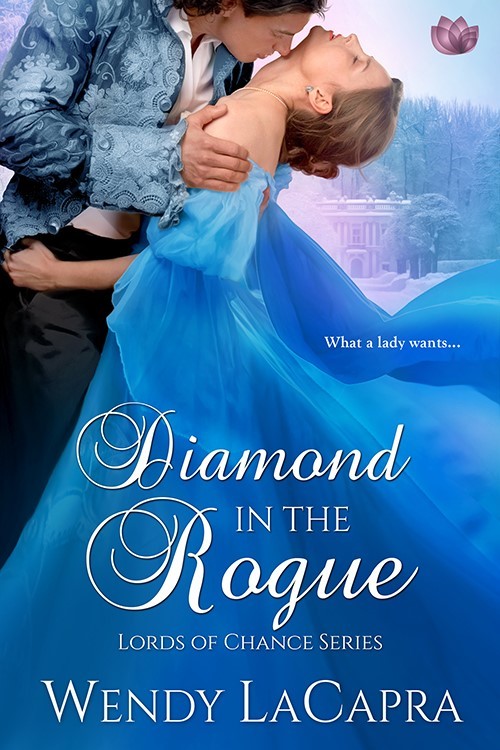 In an act of revenge, Lord Rayne kissed Lady Julia and was sent packing to America. But now he's back to settle his affairs and give away his sister in marriage, until he meets up with the alluring yet innocent Lady Julia again. He doesn't regret their first kiss, but he was never good enough for her.
Lady Julia had two years to forget the moody and mercurial Earl of Rayne. But one look, and she knows they're meant to be together. Be damned with his and her brother's objections, she'll just jump on the back of Rayne's departing carriage and compromise them both thoroughly.
Only, Julia never expected her forbidding Lord to be so good at resisting temptation. . .
Romance Historical [Entangled: Scandalous, On Sale: November 11, 2019, e-Book, ISBN: 9781640638785 / eISBN: 9781640638785]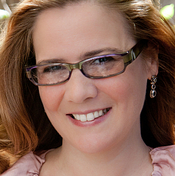 Wendy LaCapra has been reading romance since she sneaked into the adult section at the library and discovered Victoria Holt & Jane Aiken Hodge. From that point on, she dreamed of creating fictional worlds with as much richness, intrigue and passion as she found within those books. Her stories have placed in several contests, including the a 2012 Golden Heart®. She lives in NYC with her husband and loves to hear from readers.