I'd chose Gage's Peppermint Mocha because I love peppermint, coffee, chocolate and the very handsome Gage McKenna from my Alaskan Courage series novel—STRANDED.
Gage is quite the chef and loves to mix up flavors and this drink is layered with plenty of yummy warmth for a cold, winter day. My family and I love to sip holiday drinks like these sitting by the fire or in front of our lit Christmas tree and just soak in the season, and peppermint Christmas just go together perfectly.
Try it with some Christmas cookies or even a Pettrey Family Favorite like our Holiday pretzels, which I've included as well. This tradition started when our kiddos were young and they'd have a blast squishing the M&Ms into the melting Hershey Kiss as they came out of the oven. Really gets you in the festive, Christmas mood. Hope you enjoy, and Merry Christmas!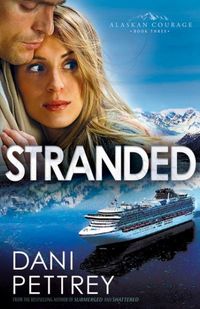 Eager Fans Await Bestselling Author Dani Pettrey's Latest Romantic Suspense
When her friend vanishes from a cruise ship, reporter Darcy St. James isn't satisfied with their explanation that she simply left her job of her own accord. Something isn't lining up, and Darcy believes the only way to find the truth is to put herself in Abby's position. Within days, Darcy learns her friend wasn't the only person to disappear mysteriously. Last summer, a woman vanished under almost identical circumstances.
Gage McKenna has taken a summer-long stint leading adventure excursions for the passengers of various cruise lines that dock for a few days of sightseeing. He's surprised to find Darcy working aboard one of the ships, investigating a troubling report. Something sinister is going on and the deeper they dig the more Gage fears they've only discovered the tip of the iceberg.
Romance Suspense | Thriller | Inspirational Mystery [Bethany House, On Sale: September 1, 2013, Paperback / e-Book, ISBN: 9780764209840 / ]

You Can't Just Disappear in the Middle of the Ocean or Can You?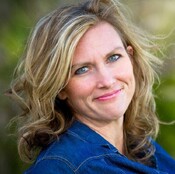 Praised by New York Times best-selling author Dee Henderson as "a name to look for in romantic suspense," Dani Pettrey has written eight novels, which have sold more than 300,000 copies. Dani combines the page-turning adrenaline of a thriller with the chemistry and happy-ever-after of a romance novel. Her novels stand out for their "wicked pace, snappy dialogue, and likable characters" (Publishers Weekly), "gripping storyline[s]," (RT Book Reviews), and "sizzling undercurrent of romance" (USA Today).
Dani's adventure-focused Alaskan Courage series climbed the CBA best-seller lists, with Submerged staying in the top twenty for five consecutive months. The five-book series also won multiple awards, including the Daphne du Maurier Award, two HOLT Medallions, and Christian Retailing's Best Award, among others. She turns her attention to crime and law enforcement in her home state of Maryland in her new Chesapeake Courage series, starting with Cold Shot, which Library Journal called, "a harrowing and thrilling ride." For more information about her novels, visit her website.