Hey, y'all! My Name is ABIGAIL OWEN and I'm so excited to be here today to share a little bit about my new book THE TRAITOR with Fresh Fiction's fun Title Challenge. This bad-ass dragon shifter is going to meet his match in a bundle of sunshine and sarcasm who desperately needs his help. Problem is, he has a bounty on his head, and she's off limits.
Let's go….
T is for Traitor. Rune knew the only way to protect the innocent was to turn his back on everything he had spent his life fighting to protect.
H is for heart of gold. This grumpy anti-hero dragon shifter has one hidden somewhere.
E is for ending. This book is the last of my Fire's Edge series!
*
T is for trouble. Which is exactly what Hadyn is to Rune. He's on the run after all.
R is for rogue dragon. Possibly the most infamous rogue ever to turn his back on his kind.
A is for admiration. Hadyn risks her life climbing a very tall mountain in winter to track him down. That takes guts.
I is for intense. He's a rogue dragon shifter y'all. They only come in one flavor. Intense. LOL.
T is for temptation. Hadyn's mate died before she could be turned, which means Rune is not her mate. But he wants her anyway.
O is for Oh Hell Yes. Let's just say they find some common ground. 😉
R is for reconciliation. Rune may finally get a chance to reconcile with his old team of dragon shifter enforcers. (Turns out he was right all along.)
Fire's Edge #5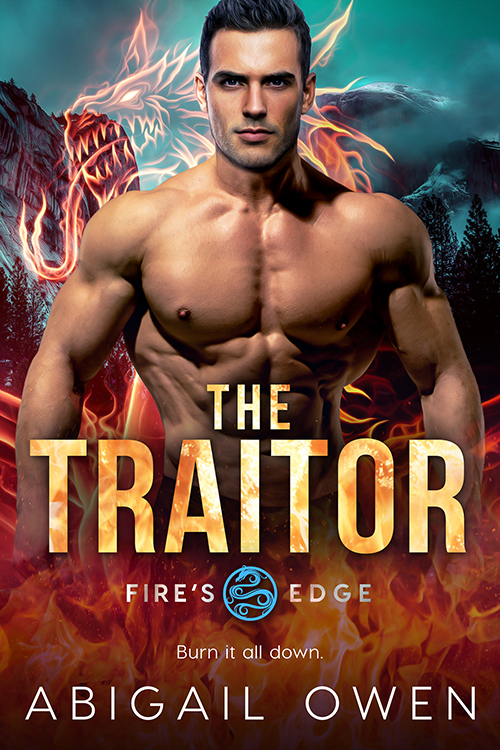 Decades ago, rogue dragon shifter Rune Abaddon took a stand against the decaying, corrupt systems governing their people. He now uses his bad-ass reputation to protect the innocent as it all comes crashing down. But he's pushed the limits one too many times. His hideout is destroyed, his few allies are scattered and hiding, and the Alliance has placed a dead-or-alive bounty on his head, making him the most wanted dragon in the western hemisphere.
And then the most enticing woman he's ever met barges into his mountain, demanding an audience.
Hadyn Reece's future was ripped away long ago. The man fated to be her mate was murdered alongside her parents before Hadyn was old enough to be turned, leaving her to be raised and trained by her dead mate's parents in the dragon shifter world. Now, the Alliance has come for the only family she has left. It's a good thing she was raised by dragons, because the only one who can help her save them is a traitor she'd be smart to fear.
Especially when his dragon decides she's theirs.
Romance Paranormal [Entangled: Amara, On Sale: August 16, 2021, Hardcover / e-Book, ISBN: 9781649372017 / eISBN: 9781649372017]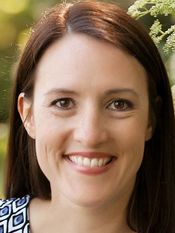 Paranormal romance author, Abigail Owen, grew up consuming books and exploring the world through her writing. She attempted to find a practical career related to her favorite pastime by earning a degree in English Rhetoric (Technical Writing). However, she swiftly discovered that writing without imagination is not nearly as fun as writing with it. No matter the genre, she loves to write feisty heroines, sexy heroes who deserve them, and a cast of lovable characters to surround them (and maybe get their own stories). Abigail currently resides in Austin, Texas, with her own personal hero (and she married that guy!) and their two children, who are growing up way too fast.