Instead of trying to find your perfect match in a dating app, we bring you the "Author-Reader Match" where we introduce you to authors as a reader you may fall in love with. It's our great pleasure to present Amanda Cabot!
Writes:
Historical inspirational romances with more than a dash of danger and suspense to keep readers turning pages. Out of the Embers, the first of the Mesquite Springs trilogy, takes readers to a town in the beautiful Texas Hill Country where a young woman with a tragic past arrives, only to discover that trouble is close behind her.
About:
Incurably romantic author seeks readers who share her love for heroes and heroines who defy the odds, finding love and happily-ever-after despite danger, betrayal, and the occasional small-town busybody's meddling.
What I'm looking for in my ideal reader match:
Loves stories of heroes and heroines surmounting obstacles to find true love
Savors the closeness of small-town life, at least in fiction
Doesn't mind the occasional sleepless night when she has to read "just one more page"
Cheers when justice prevails
Enjoys the slower pace and different social structure of the nineteenth century Old West
Believes that faith is an integral part of life
What to expect if we're compatible:
Heartwarming stories of love and suspense
A hero and heroine to root for
The occasional dastardly villain to boo
Characters who are true to their time
A chance to escape to the beautiful Texas Hill Country through the pages of a book
A monthly newsletter with insights into my life, books I recommend, and more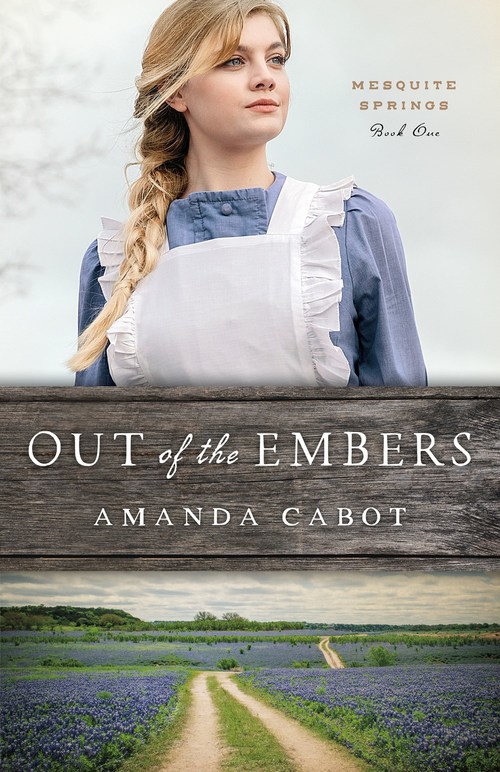 Ten years after her parents were killed, Evelyn Radcliffe is once more homeless. The orphanage that was her refuge and later her workplace has burned to the ground, and only she and a young orphan girl have escaped. Convinced this must be related to her parents' murders, Evelyn flees with the girl to Mesquite Springs in the Texas Hill Country and finds refuge in the home of Wyatt Clark, a talented horse rancher whose plans don't include a family of his own.
At first, Evelyn is a distraction. But when it becomes clear that trouble has followed her to Mesquite Springs, she becomes a full-blown disruption. Can Wyatt keep her safe from the man who wants her dead? And will his own plans become collateral damage?
Suspenseful and sweetly romantic, Out of the Embers is the first in a new series that invites you to the Texas Hill Country in the 1850s, when the West was wild, the men were noble, and the women were strong.
Romance Historical | Inspirational Historical [Revell, On Sale: March 3, 2020, Paperback / e-Book, ISBN: 9780800735357 / eISBN: 9781493420995]
Amanda Cabot is the bestselling author of A Stolen Heart and A Borrowed Dream, as well as the Texas Crossroads, Texas Dreams, and Westward Winds series. Her books have been finalists for the ACFW Carol Awards, the HOLT Medallion, and the Booksellers' Best. She lives in Wyoming. Learn more at www.amandacabot.com.