Instead of trying to find your perfect match in a dating app, we bring you the "Author-Reader Match" where we introduce you to authors as a reader you may fall in love with. It's our great pleasure to present Ann Aguirre! 
Writes:
Science fiction, romance, and thrillers. My latest book is a thriller, entitled THE THIRD MRS. DURST, and it's a standalone story, an edge-of-your-seat read, releasing on August 8, 2019.
About:
Forty-something multi-genre author seeks readers for a dark and twisty thriller with a cunning, ruthless heroine determined to get revenge on the monster she married, who gets away with everything. Even murder. If you like revenge stories, this one is a must-read.
What I'm looking for in my ideal reader match:
They devour books and they're not afraid to take a walk on the wild side…
Dark stories call to them, and they enjoy seeing bad people receive comeuppance
Not too squeamish
Prefers heroines who aren't particularly "nice", but who are smart as hell, loyal, cunning, and ruthless, committed to achieving their goals
Enjoy varied settings, visiting locales like Frankfurt and Prague
Is always trying to figure out that final twist (but I hope they can't this time!)
They tell their friends as soon as they finish a book they love
Adore complicated relationships and don't judge a heroine for loving who she loves
They want the revenge succeed as much as the heroine does
Completely invested in seeing Michael Durst suffer
What to expect if we're compatible:
Wide variety of genres to choose from with varying heat levels
Giveaways and exclusive content (including a free serial!) via my newsletter and friendly conversation when our paths cross on social media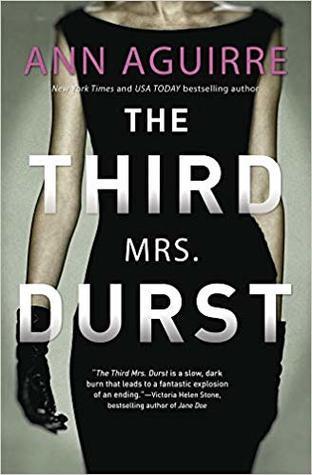 Some people just need killing. 
Marlena Altizer Durst lives in her husband's shadow. He controls her every move–what she wears, the food she eats, and the friends she's allowed to make. If she disobeys, there are. . . consequences. And he has all the power, so nobody would believe her.
Her Cinderella story has been well-documented and it seems that she leads a fairy-tale life. But nobody ever wonders if Cinderella was happy after she married the prince. Marlena has traded freedom and safety for luxurious imprisonment, and most days, that seems like a bad bargain. Death may be the only exit she's allowed. Just like his first wife. And his second.
Unless she flips the script.
And gets away with murder. . .
Mystery | Suspense [Midnight Ink, On Sale: August 8, 2019, Hardcover / e-Book, ISBN: 9780738761312 / eISBN: 9780738761312]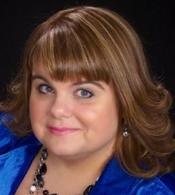 In her life, Ann Aguirre has been a clown, a clerk, a savior of stray kittens, and a voice actress, not necessarily in that order. She grew up in a yellow house across from a cornfield, but now she lives in sunny Mexico with her husband and two adorable children who sometimes do as they are told.