What inspired you to write The Chelsea Girls?
I met an actress in her nineties who started telling me what it was like in the New York City theater world during the McCarthy era, and I realized this was a story that very few knew. As I dug into the research of that period, I was struck by how many actors and directors had had their lives destroyed by a misguided witchhunt, many of them at the very cusp of their careers, which means we don't know the plays or performances that were lost because of McCarthyism. I wanted to tell that story.
The Chelsea Girls takes place during the 1940s to 1960s. What is the most fascinating thing you learned while researching this time period?
The book takes place at the Chelsea Hotel, and I was surprised at how many famous people had stayed there over the years. The poet Dylan Thomas drank himself to death there, and artists like Jackson Pollock and John Sloan called it home. Then you have all the rockers: Bob Dylan, Janis Joplin, Sid Vicious. Playwright Arthur Miller sought refuge there after his divorce from Marilyn Monroe. The list goes on an on, and I enjoyed having several of them make cameos in the novel.
How do politics interfere with the dreams of playwright Hazel Ripley and actress Maxine Mead?
In June of 1950 – just as Hazel and Maxine are trying to mount a play on Broadway – something called Red Channels was published. It listed over 300 organizations and individuals who had "pro-Communist tendencies" – these ranged from going to a rally for world peace or donating to a clothing drive for Spanish refugees fleeing Franco. If you were listed, it meant the FBI would be going through your trash and bugging your phone, and so when Hazel's name comes up in Red Channels, their dreams are jeopardized in a big way.
As the political landscape intensifies, how does it affect the relationship between Hazel and Maxine?
It definitely tests it – Hazel is terrified but willing to put up a fight, while Maxine wants to support her but is conflicted. Maxine wants to make it big, become a star, and the clash between the two of them tests their friendship and commitment to each other.
Are you currently at work on your next novel?
I'm working on a novel set at the New York Public Library. It will have two timelines and an element of mystery that connects them, as well as a couple of big plot twists – I really love to surprise my readers.
What's the best way for readers to stay abreast of your latest happenings?
My website is www.fionadavis.net, I'm on Facebook as @FionaDavisAuthor, and on Twitter and Instagram as @fionjdavis. Thank you!
***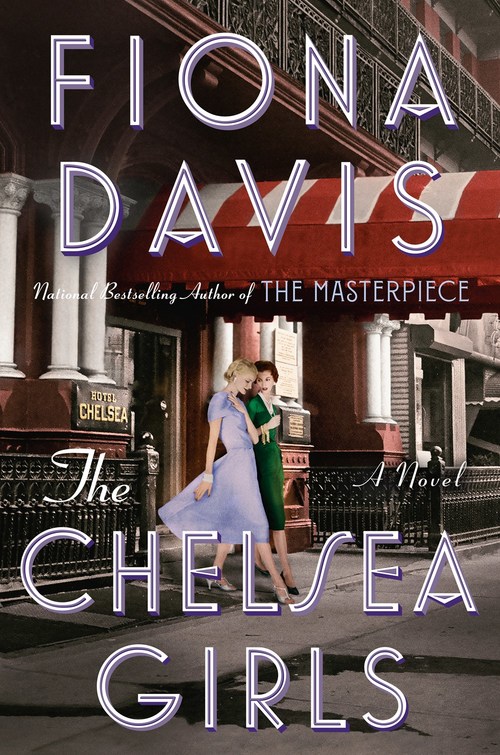 The bright lights of the theater district, the glamour and danger of 1950s New York, and the wild scene at the iconic Chelsea Hotel come together in a dazzling new novel about a twenty-year friendship that will irrevocably change two women's lives—from the national bestselling author of The Dollhouse and The Address.
From the dramatic redbrick facade to the sweeping staircase dripping with art, the Chelsea Hotel has long been New York City's creative oasis for the many artists, writers, musicians, actors, filmmakers, and poets who have called it home—a scene playwright Hazel Riley and actress Maxine Mead are determined to use to their advantage. Yet they soon discover that the greatest obstacle to putting up a show on Broadway has nothing to do with their art, and everything to do with politics. A Red scare is sweeping across America, and Senator Joseph McCarthy has started a witch hunt for Communists, with those in the entertainment industry in the crosshairs. As the pressure builds to name names, it is more than Hazel and Maxine's Broadway dreams that may suffer as they grapple with the terrible consequences, but also their livelihood, their friendship, and even their freedom.
Spanning from the 1940s to the 1960s, The Chelsea Girls deftly pulls back the curtain on the desperate political pressures of McCarthyism, the complicated bonds of female friendship, and the siren call of the uninhibited Chelsea Hotel.
Women's Fiction Historical [Dutton, On Sale: July 30, 2019, Hardcover / e-Book, ISBN: 9781524744588 / eISBN: 9781524744595]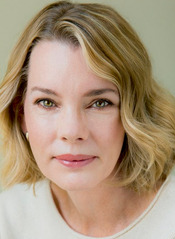 Fiona Davis lives in New York City, and is a graduate of the College of William and Mary in Virginia and the Columbia University Graduate School of Journalism.