Hi, Ann Marie! Welcome to Fresh Fiction and congrats on the release of your new book, HAPPY SINGLES DAY. Please tell us a little bit about yourself.  
Hi, and thanks for having me! As for a little bit about me, I live in Chicago, have four kids and a Morkie named Chewbacca. I love cocktails that, as my daughter said, taste like Sour Patch Kids and I would pretty much walk through fire for chocolate.
Can you set up the Hashtag Holidays series for us? This is such a fun concept! 
Basically, it's a series of standalone novels that all center around those fun hashtag holidays we always see on social media. #SinglesDay, #LeapDay, and #BoyfriendDay are the ones I chose for the first three novels.
I love that Paige and Lucas have such niche jobs—she's a professional organizer and he owns a B&B. What inspired these occupation choices?  
For Lucas, his occupation was dictated by the story. I needed a destination for Paige's Singles Day vacation and what could be better than a beachfront B&B run by a Ryan Reynolds look-a-like? Except he's become a bit of a slob since his wife passed away, which is how Paige ended up a professional organizer. I needed someone with some inner Monica Gellar issues.
One of my favorite romance tropes is grumpy/sunshine, much like Paige and Lucas! Do you have a favorite trope to write? What about to read?  
I'm a sucker for just about any trope but as for writing, I find enemies to lovers is my favorite. The battle scenes are a lot of fun, which of course make the love scenes that much more rewarding!
Happy 2021 (finally)! Do you like to make New Year's Resolutions? Why or why not?  
Just like nearly everyone else, I always start the year saying I'm going to eat healthier, something that is undoubtedly connected to the fact that my December diet is usually 90% cheese and chocolate! (Oh, and let's not forget the wine!) 
I think authors give the best book recommendations! What have you recently read and enjoyed?  
That's a tricky one because I can't read while I'm writing (for me, it's like picking up an accent) and I've been on deadline pretty much non-stop this year. That said, I had a short break this summer and when I did, I read WAITING FOR TOM HANKS by Kerry Winfrey. I'm a sucker for his movies so I figured I would love a book with a heroine who was as well. It did not disappoint!   
What can readers expect from you next? 
I just turned in the second Hashtag Holidays book, LUCKY LEAP DAY, which will be in stores January 2022. (In the words of John Mulaney, "That's not a real year!")
Rapid Fire Random Questions
Favorite candy: Butterfinger
Favorite way to be kind to yourself: Mani-pedi
Best compliment you recently gave to someone: That just seeing them made me smile.
Favorite flower: Tulip
Random interesting fact you like to tell people: I went to an all-girls high school with a senior class of only 48 students.
Best vacation you've ever taken: When I took my 4 grown kids to Disneyworld in June 2019. Was such a treat to have all 4 of them together, something that had become quite rare before the pandemic.
Earliest celebrity crush: C. Thomas Howell in "The Outsiders", but don't tell Rob Lowe 😉
Cake or pie: Cake
Last book you read that you really LOVED: THINK LIKE A MONK. I love Jay Shetty's Instagram and podcast so of course I had to get his book!
You have a totally free afternoon – no deadlines, no obligations, no Twitter notifications!  What do you do?: Find a place outside to explore.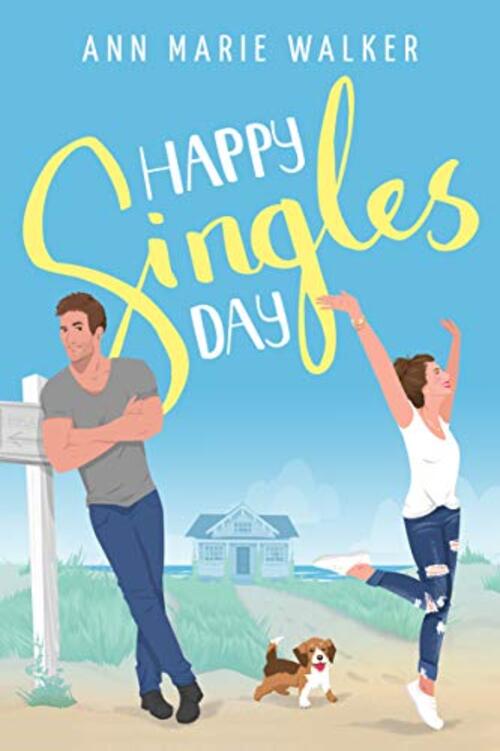 Single and proud of it! Oh, oops…
As a Certified Professional Organizer, everything in Paige Parker's world is as it should be. Perfect apartment, perfect office, perfect life. And now, the perfect vacation planned to honor Singles Day. After all, what's better than celebrating her pride in being single? Because who needs a man anyway? They have zero taste in quality television, leave the toilet seat up, and sleep with your best friend. No thanks. Her life is fine just the way it is.
As the owner of a now-dormant bed & breakfast, Lucas Croft's life is simple and quiet. It's only him and his five-year-old daughter, which is just the way he likes it. Because who needs a woman anyway? They nag you to clean up your stuff, want the toilet seat put down, and expect the dishes to be done the same day the meal is cooked. No thanks. His life is fine just the way it is.
But when Paige books a room that Lucas' well-intentioned sister listed without his knowledge, their two worlds collide. If they can survive the week together, they just might discover exactly what they've both been missing.
"Adorable, romantic, funny, and sexy!"—Kirkus Reviews for Black Tie Optional
Romance Contemporary [Sourcebooks, On Sale: January 19, 2021, Trade Size / e-Book, ISBN: 9781728216492 / eISBN: 9781728216508]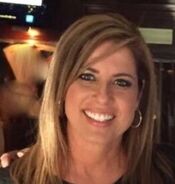 Ann Marie Walker is the author of six romances. She's a fan of fancy cocktails, anything chocolate, and 80s rom-coms, and her super power is connecting any situation to an episode of Friends. Ann Marie attended the University of Notre Dame and currently lives in Chicago.