High school sweethearts Mia and Luke get a second chance at love in this brand-new contemporary romance from award-winning author Garrett Leigh. Read on to discover more about Forgiven.
F is for Forgiveness. Obviously. Mia carries a lot of anger towards Luke for leaving her when they were teenagers. And Luke hates himself for hurting her all those years ago.
O is for Orgasm. And I'm not even sorry. Luke was Mia's first, and no one she's been with since has ever matched up. It's the same for Luke. He's dreamed of Mia the whole time they've been apart.
R is for Redemption. Like I said, there's a lot of hurt and guilt festering between these two, and as hot as the big O's are, it's not enough to heal old wounds.
G is for GUS! Mia's brother is the BOMB. Probably my favourite secondary character ever. He's big, bearded, and beautiful. And he speaks French like a native. My editors loved him so much he got his own MM book…stay tuned.
I is for Incensed. Mia has the most fiery temper ever, and Luke's propensity to keep his mouth shut drives her wild. Which obviously gifts us appropriate make up boinking, right?
V is for Valiant. There is nothing Luke won't do for Mia, even when she's still so angry with him. And even if he lands himself in mortal danger. He'd die for her. And he nearly does.
E is for Entangled. Because they are. From the moment they set eyes on each other after so many years. Their connection is irresistible. They can't escape it.
N is for Nighttime Nookie. Also known as, booty calls. For far too long, Mia believes she can have no strings attached sex with this guy. Puhleeeeeasssse, girl. You can imagine how that goes. Oh wait, you don't have to. It's all right there in the book <3
Forgiven #1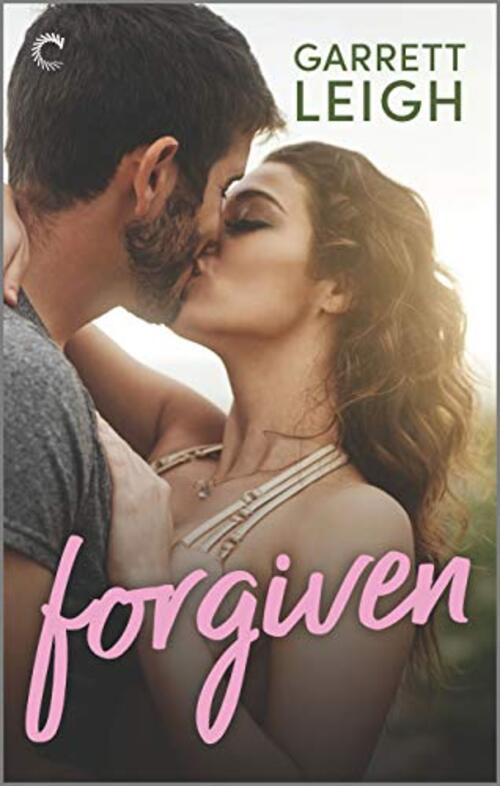 High school sweethearts Mia and Luke get a second chance at love in this brand-new contemporary romance from award-winning author Garrett Leigh.
When Mia Amour returns to England to open a florist shop, all she wants to do is put her lousy ex behind her and never look back. But getting a fresh start is easier said than done when her first love, the boy who once broke her teenage heart, strolls back into her life. He's every bit as sexy as she remembers, and the urge to melt back into his arms almost makes her forget how devastated she was when he took off without a word. Almost.
Left with no choice, Luke Daley did what he had to do, leaving town to earn enough money to save his broken family, though it just about broke him, too. But now he's back, running his uncle's business and trying desperately to forget about Mia, the girl he left behind all those years ago. When he runs into her in town, the shock of seeing her again brings an intense rush of emotions: love, guilt…and an overwhelming urge to find out if it's still as amazing between them as it used to be.
It doesn't take either of them long to give in to desire and discover the fiery passion they once shared burns hotter than ever. With each new touch, each moment of forgiveness, old hurts heal and the future they'd hoped for ten years ago becomes possible again. But their fragile connection is tested by a threat neither of them saw coming—a threat that could end their second chance before it even gets started.
Forgiven
Book 1: Forgiven
Book 2: Unforgotten
Romance Contemporary | Fiction [Carina Press, On Sale: January 25, 2021, e-Book, / eISBN: 9780369700100]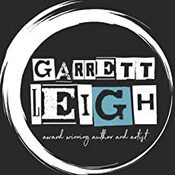 Garrett Leigh is an award-winning British writer, cover artist, and book designer. Her debut novel, Slide, won Best Bisexual Debut at the 2014 Rainbow Book Awards, and her polyamorous novel, Misfits was a finalist in the 2016 LAMBDA awards, and was again a finalist in 2017 with Rented Heart.
In 2017, she won the EPIC award in contemporary romance with her military novel, Between Ghosts, and the contemporary romance category in the Bisexual Book Awards with her novel What Remains.
When not writing, Garrett can generally be found procrastinating on Twitter, cooking up a storm, or sitting on her behind doing as little as possible, all the while shouting at her menagerie of children and animals and attempting to tame her unruly and wonderful FOX.
Garrett is also an award winning cover artist, taking the silver medal at the Benjamin Franklin Book Awards in 2016. She designs for various publishing houses and independent authors at blackjazzdesign.com, and co-owns the specialist stock site moonstockphotography.com with photographer Dan Burgess.