What I Write About: I love to write contemporary romance novels which are deliciously sweet with a sprinkling of sexy. I started out writing with my best friend under the pen name, Autumn Ruby and had tons of fun creating hot military alpahas who feature in our Hot Hero series. Sightseeing in Manhattan is my first official solo publication and I had the best time writing it as I've revisited all my of dancing days, which gives the story and characters authenticity and keeps them relatable.
About Me: I live in England, UK and I'm basically a country girl trapped in a city life but I'm making it work. By day I'm busy working but luckily I drive a lot so get to sing along to all my favourite country songs which always inspires new stories. I have two daughters who I live for and a hubby who feeds me too much salted caramel and encourages my crazy ideas more than he should, but I love him for it. Fun fact, I have a serious addiction to flamingo's and will buy pretty much anything if it has a flamingo on it.
What I'm looking for in my ideal reader match:
Addicted to happy ever after's and wouldn't see a story end any other way.
Values the epilogue just as much, if not more than the actual story.
Understands that the characters don't have to be perfect to have a perfect kind of love.
Is more likely to re-read the sexy scenes that skip them.
Never mind the first kiss, my ideal reader will spot chemistry from that very first look.
What to expect:
Heroines who know what they want and aren't afraid to go after it.
Alpha's who don't give their heart away very easily…until they do.
Sweet moments that you know are going to lead to something more.
Sometimes ugly tears (sorry for that)
Happy ever after's that surprise you, in a good way!
425 Madison Avenue Book 9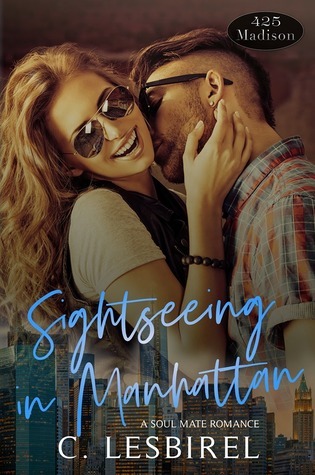 Hannah Rae
On stage at a Magic Mike themed night with the music blaring and her hands trailing the oliy, well defined abs of another man is where Hannah-Rae realises that maybe she isn't as heartbroken about her cheating ex as she had first thought. She had known she needed to make some big decisions about life before flying out to NYC, she just hadn't expected her heart would be calling all the shots.
Matt
Matt didn't know why or how his passion for dance had come about. All he knew is that when he was on that stage throwing shapes down, he felt so alive in the moment that he almost forgot about the fact that his family were drowning and there was absolutely nothing he could do about it. Almost.
When chance circumstances bring us together, will dancing bring us something more than either of us expected? After all, 425 Madison is the perfect place to fall in love.
Each Story is completely stand-alone, but you'll want to read them all, trust me.
Romance Contemporary [Self-Published, On Sale: July 19, 2019, e-Book, / ]

Clare Lesbirel is a lover of all things pink and fluffy with a huge obsession for Happy Ever After's. This includes most romance novels, country songs, and Hallmark Movies. She lives in England where she spends most of her time reading or dreaming up new love stories. She first published with her best friend under the pen name, Autumn Ruby in 2018 and won a handful of indie author awards. It is the love and support of the friends she has made along the way that has led her to follow her dreams of publishing sweet, sexy stories that celebrate the relationships of the perfectly imperfect.