I am so excited to be given this opportunity. Swoon Worthy and Alpha Male are two phrases that are guaranteed to bring giddiness to romance readers, and a frenzy of one-clicks on the eBook sites. For an author in the genre, we must give our Alphas the traits that will require a fainting couch and a cold shower. Here are a few of mine.
A strong heroine. I love to read about an Alpha who wants to keep his woman safe, but knows that she is strong enough to take care of herself. He will save the day, and fight off any and all enemies, but does not expect her to sit on the sidelines and watch all of this happen. Oh no. A capable heroine has the ability to vanquish any sort of enemy (werewolves or vampires, medieval feudal lords or crooked Old West lawmen), but she also feels a certain amount of satisfaction knowing that her man has her back.
I'm going to borrow a member of one of Lara Adrian's Midnight Breed for this trait. There was a scene in Kiss of Crimson where Tess (the heroine) was at an art gallery and Dante walked in. He was completely out of place, dressed like the warrior he was, yet his presence dominated Tess's attention. So, what is this trait? Drop dead gorgeousness. Whether it is a smoldering hero in a tux, a warrior in his leathers, or a firefighter in his turn out gear, Alphas tend to be walking sex appeal.
Again, I'm going to stick to my writing roots and borrow from another paranormal romance writer, Kresley Cole. Bowen MacReive. In Wicked Deeds on a Winter Night, Cole's hero Bowen, a Lykae, discovers that Mariketa, his mate, has been kidnapped by humans. He tears a bloody path through the South American jungle to get to Mariketa, leading to one of the best sex scenes ever written. Whether it is a CEO who uses his money to buy his beloved out of trouble, or a shifted wolf who leaves a body count when his mate is in danger, Alphas show no mercy protecting the ones they love.
We've all read about them. Alphas who are afraid to love because they've had their heart broken before. Alphas who don't think they deserve love because of some self-perceived horrible atrocity they've committed in the past. And hey, even Superman was brought to his knees by kryptonite. The love of their fated one always, always, gets our Alphas past their vulnerabilities.
Let's just face it. If MacGyver had been a scientist with six-pack abs, and a romance writer wrote a book about him, said book would be an instant best seller. Brain power is just as impressive as how much an Alpha can bench press.
I hope you guys have a great day, and I appreciate you reading this post!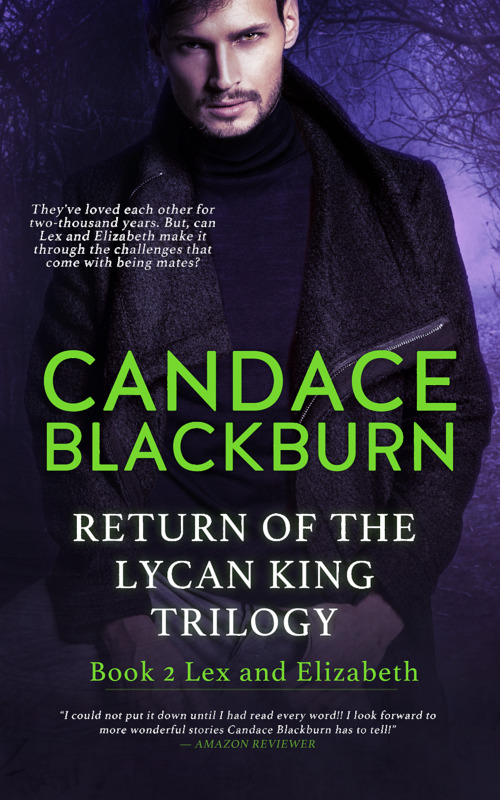 Lex and Elizabeth
Lex and Elizabeth can finally be together as mates. But the Lycan who killed her is back, and he's threatening the King. Will they be able to bring down the threat to their future happiness, or will Elizabeth's fears tear them apart? Find out in the newest edge of your seat title in Candace Blackburn's Return of the Lycan King Trilogy!
Lex thought he'd lost her, but Elizabeth is back and she is his mate. But between her getting used to life as a Lycan, threats from dangerous elements looming over their heads and very odd changes in the Lycan kingdom happening all around them, nothing will be easy. Lex and Elizabeth's love has to be the strength to pull them through.
Romance Paranormal [e-Book, ISBN: 2940159098443]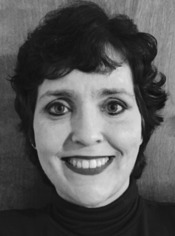 Candace makes her home in North Carolina with her high school sweetheart husband and their two sons. She's an indie author who has published two previous romances (with a bit of fantasy in each), Tristan's Redemption and Nate's Forgiveness. Her current works are all paranormal romance (her favorite genre to read!) and are set in her home state. She loves coffee, cold weather, the Boston Red Sox, the Carolina Panthers, and hearing from fans.