The announcer started the final countdown, and a buzz went up among the hovering guests.
Claire smiled at people as they stepped in front of her, but then looked around them to lay eyes on one of three extremely pricey items up for auction. Items that were small enough for someone to walk away with.
A man stood in front of the pair of diamond earrings. The woman with him smiled as he wrote his name slowly.
Next was a sapphire-and-diamond tennis bracelet where a lone woman was also writing her name.
Then there was a Victorian brooch that was previously owned by some famous woman Claire didn't know. The starting bid was twenty thousand dollars. But at last look, the bid was nearly double that. It, too, was where it needed to be.
"Three, two, one. Thank you, ladies and gentlemen, it's time to step away from the auction to enjoy the rest of the evening." With the final direction from the announcer, she heard the first chords of a guitar strummed from the stage. The band hired for the evening welcomed everyone.
The coordinators for the event started to push in as the guests dispersed.
Her gaze ignored those acting as they should and instead found a man who switched places with the woman gunning for the bracelet. His back to her, Claire started to move forward.
His hand reached out to touch the jewelry. Something many of the guests had done all night. But when Claire peered closer, she saw something dangle in his fingers for less than a second. A flick of his hand, he switched the bracelet on the table with whatever he had in his palm. If she'd blinked, she would have missed it.
Her heartbeat sounded in her ears as her adrenaline started to pump.
"We have a situation," Claire said into her mic as she moved to intercept the man.
The silence that followed had her cussing dysfunctional equipment.
She didn't run, didn't call out. These events called for diplomacy, so unless someone was flashing a weapon, the team was meant to apprehend and deal with any situation with as few witnesses as possible.
The thief kept his back to her as he slowly walked away. Unlike the other guests, he wasn't headed to a table or the bar line that never seemed to end. He headed toward the back of the house to where the catering vans were clustered.
Claire looked away for less than a second to signal to Jax. Only Jax's view was blocked by the exiting guests. When Claire looked back, the man was slipping around the house and out of view.
She reached down and took off one spikey heel and then the next before she picked up her pace.
"Someone lifted the sapphires and is headed to the back of the house. If anyone can hear me. Male, approximately six one, wearing a black suit." Just like every other man there. "I didn't see his face. He is on the heavier side and needs a haircut."
As soon as the voices behind her drifted away, Claire started to run, her shoes dangling in her hand.
The side of the house was deserted, only the fleeing thief swiftly walking away.
"Hey!" Claire yelled.
He didn't look back.
Instead, he started to run.
Claire had the advantage. If there was something she took pride in, it was her ability to beat anyone on the team in a one-hundred-meter dash. So she dashed. Her skirt hiked higher and her legs took off.
She was on him before he reached the pavement.
Her arms tackled his waist from behind and brought him to the ground.
He rolled with her.
Claire attempted to grab onto his skin through his clothing and found her hands filled with padding. Almost like he was wearing something under his suit.
He used her hesitation to twist out of her grasp and scramble to his feet.
Only she was faster. She kicked his legs out from under him before he managed to run a second time.
She jumped onto his back and had his right hand twisted behind him and her knee to the back of his shoulder blades, pinning him to the ground face first. "You're not getting away, buddy," she said between pants.
He heaved his body and Claire put more pressure on his arm. "Okay," she heard him say. And then, for whatever reason, the man's body started to shake.
With laughter.
She pulled on his arm again.
"Okay, uncle."
Something about his voice.
"Who are . . ." Her hold softened, she moved her knee from his spine, and the man twisted out from under her. Without warning, she was on her back and he was straddling her.
Clear, calculated, and well-practiced moves started to unfold inside of her. Her arms and legs moved at the same time. Her knee came up and met something entirely too hard to be mistaken for flesh. Even without that jarring surprise, she twisted her legs up with his and heaved her weight until he was on the ground under her.
And he was still laughing.
Claire brushed the hair out of the man's face and finally saw him.
Her mouth opened and her eyes narrowed.
"Cooper?"
(C) Catherine Bybee, Montlake Romance, 2021. Reprinted with permission from the publisher. 
Richter #1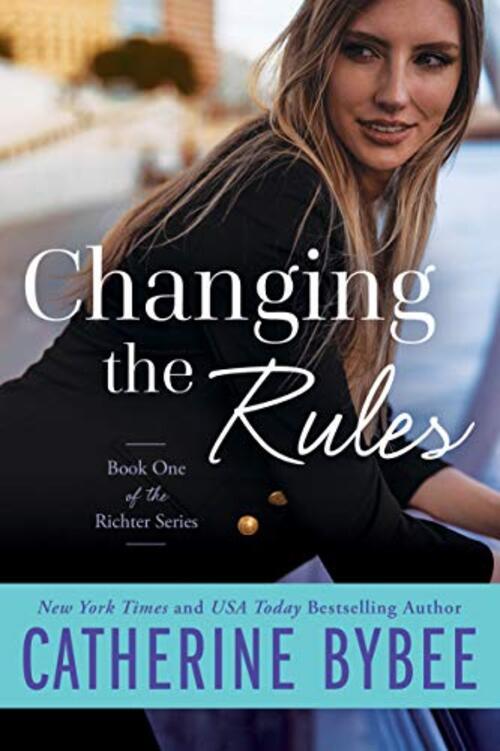 From New York Times and USA Today bestselling author Catherine Bybee comes the steamy first novel in her new adrenaline-fueled Richter series.
As an employee of MacBain Securities and Solutions, Claire Kelly can certainly hold her own. Armed with an impressive set of covert skills, she's more than prepared to tackle any job that comes her way…except one involving Cooper Lockman.
Cooper and Claire used to work together before his feelings for her sent him packing to Europe for six long years. But now he's back and determined to ignore the still-smoldering heat that lingers between them.
Their current mission: go undercover together at a California high school to root out the mastermind behind a prostitution ring targeting young girls. The closer they get to the truth and the closer they get to each other, however, the deadlier their task becomes. As Claire and Cooper risk their lives to bring down their target, will their hearts be the final casualties?
Romance Contemporary [Montlake, On Sale: March 23, 2021, Trade Size / e-Book, ISBN: 9781542009911 / ]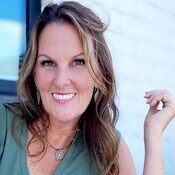 New York Times, Wall Street Journal, and USA Today bestselling author Catherine Bybee has written twenty-eight books that have collectively sold more than 4.5 million copies and have been translated into more than a dozen languages. Raised in Washington State, Bybee moved to Southern California in the hope of becoming a movie star. After growing bored with waiting tables, she returned to school and became a registered nurse, spending most of her career in urban emergency rooms. She now writes full-time.