Though my April release, OH WHAT A (WEDDING) NIGHT, is a brand new book, it's germination occurred sixteen years ago. Long before most of us were reading books on ereaders—my New York publisher asked me to write a pair of connected historical romances set in Regency England. We didn't label it as a series in those days, but I called it my Brazen Brides series.
The first book was the lighthearted COUNTERFEIT COUNTESS. It went on to be a finalist for the Daphne du Maurier award. In the second book, ONE GOLDEN RING (Best Historical, 2005, Holt Medallion winner) my hero came from the wealthiest family in England, the Birminghams, who were prominent in banking and on stock exchange. I modeled them after the Rothschild family, and I wanted to make them Jewish, too, to make even more obstacles to the marriage of an aristocratic lady to a Jewish stockbroker. Unfortunately, my editor nixed the idea of a Jewish hero.
Over the years, many readers wrote, asking that I give each of the powerful Birmingham brothers his own book. More than three years ago, I wrote a novella (Lady Sophia's Rescue, no longer available) with William Birmingham as the hero. Then, many readers asked that those characters get a full-length book, instead of a short novella.
Thus, OH WHAT A (WEDDING) NIGHT came into existence. I kept the beginning of the novella, then completely changed the middle and the end.
This is a runaway bride story. What is your favorite romance trope? One respondent will get an autographed copy of the original COUNTERFEIT COUNTESS, Brazen Brides #1.
Brazen Brides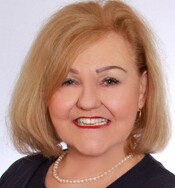 Cheryl Bolen is the New York Times Bestselling Author of more than a dozen Regency-set historical romances published by Harlequin Historical and Zebra Historical. Her first book, A Duke Deceived, won her the title of Notable New Author and was a runner up for
the Holt Medallion for Best First Book. Her One Golden Ring won the Holt Medallion for Best Historical. Her books have been finalists for many writing awards, including the Daphne du Maurier, have been Barnes & Noble  bestsellers, and have been translated into French, Portuguese, Swedish, Norwegian, Italian, Polish, and Japanese.
Admitting to a fascination over dead Englishwomen, she is a regular contributor to the Regency Plume, The Regency Reader and the Quizzing Glass. Many of her interesting articles on Regency England can be found at her website.
She holds an English/journalism degree from the University of Texas and an MS from the University of Houston. Before her first book was published in 1998, she enjoyed careers as a newspaper reporter/editor and as a public school English teacher.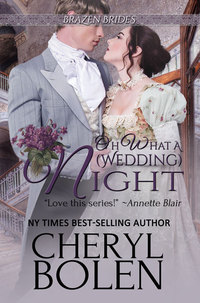 As Lady Sophia Beresford (recently Lady Finkel) passes through the gates of her new bridegroom's country estate and he begins to whisper in her ear of the delights that await her in his bed, Lady Sophia realizes she has made a most dreadful mistake. There's only one thing to do. She must bolt.
The bride-on-the-run is rescued by the exceedingly handsome William Birmingham who thinks she's a woman named Isadore, and though he's the richest man in England, she mistakes him for a common (but well-to-do) criminal. Since she'd rather be dead than wed to Finkel, Sophia pretends to be Isadore and take her chances with the provocative Mr. Birmingham. But how could she have known that her ruse would bring the gallant Mr. Birmingham into such peril from the wicked man she married? And how could she have known her enigmatic rescuer would ignite passions she'd never known she possessed?