Recently I read a suspense novel that left me wondering what the story was all about. I couldn't follow the storyline or figure out character motivation. Although many aspects of the novel were outstanding, I couldn't find the plot (storyline) and that meant I had no stake in the protagonist's life. In short, I lost interest.
After careful analyzation of story structure and my method of writing suspense, and I don't always get it right/write, I made a checklist of what was essential to a SSS—Strong Suspense Story instead of a STOP—Suspense Totally Omitting Plot.
At times, a writer neglects a story arc, so the reader stumbles through spine-chilling action without direction. The writer gets ambushed along the way because he forgot his tools of the trade.
How can a writer ensure story has meaning? By taking the time to plot a story with explosive characters. The story has a dynamic beginning and propels toward a culmination of exciting events that burst onto the page.
The following guidelines will help weave story happenings from ground zero to the climax and resolution. Each scene pitches the story forward by revealing new information, twisting subplots, and unraveling character flaws and strengths. Have you established the following?
A sympathetic protagonist who is unique and interesting, one in whom the reader is vested.
Selecting only enough POVs to create a suspenseful read. Usually a protagonist and an antagonist.
An initial disturbance that shows the protagonist handling a tough situation well. This confirms we have a hero and worth a 400 page investment.
A villain who is clever, manipulative, and has a strong chance of overcoming the protagonist.
An urgency for the protagonist to jump into the game and give his/her all to achieving the goal.
An antagonistic setting that needs a SWAT team to maneuver. This forces the protagonist to stretch and grow.
Twists and turns in each scene that have the likelihood to harm the protagonist physically, psychologically, and spiritually.
Every line contains tension and conflict.
A midway revelation or unexpected event that changes the outcome of the story.
Dilemmas and critical choices which have a moral outcome.
Holding back on providing answers. Make the protagonist work for them.
Show the story through spine-tingling action and realistic dialogue.
Allow the reader to experience the story vicariously by being the protagonist.
The dialogue sounds like a battlefield.
Vivid emotion and striking symbolism.
A resolution that is satisfying and realistic. Suspense novels are not happily-ever-after.
There are many other techniques to weave intrigue and keep the reader turning pages, but these sixteen will initially elevate the reader's interest. Once the writer confirms the above details, the following questions will help chronologically outline the story and build a suspenseful plot.
What is the POV character's goal or problem to solve?
What will the POV character learn or discover on the way to attaining the scene goal?
What backstory is revealed?
How are the stakes raised for the POV character?
How do you thrill your readers with a plot that never lets them go?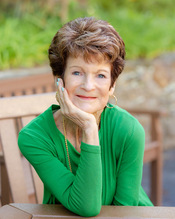 Expect an Adventure
DiAnn Mills is a bestselling author who believes her readers should expect an adventure. She combines unforgettable characters with unpredictable plots to create action-packed, suspense-filled novels.
Her titles have appeared on the CBA and ECPA bestseller lists; won two Christy Awards; and been finalists for the RITA, Daphne Du Maurier, Inspirational Readers' Choice, and Carol award contests. Library Journal presented her with a Best Books 2014: Genre Fiction award in the Christian Fiction category for Firewall.
DiAnn is a founding board member of the American Christian Fiction Writers; a member of Advanced Writers and Speakers Association; International Thriller Writers, and the Faith, Hope, and Love chapter of Romance Writers of America. She is co-director of The Author Roadmap with social media specialist Edie Melson where she continues her passion of helping other writers be successful. She speaks to various groups and teaches writing workshops around the country.
DiAnn has been termed a coffee snob and roasts her own coffee beans. She's an avid reader, loves to cook, and believes her grandchildren are the smartest kids in the universe. She and her husband live in sunny Houston, Texas.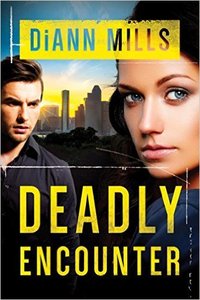 Airport Ranger volunteer Stacy Broussard expected a peaceful Saturday morning ride around the perimeter of
Houston's airport. What she encounters instead is a brutal homicide and a baffling mystery. Next to the body is an
injured dog, the dead man's motorcycle, and a drone armed with a laser capable of taking down a 747.
Though FBI Special Agent Alex LeBlanc sees a clear-cut case of terrorism, his past has taught him to be suspicious of everyone, even witnesses. Even bleeding-heart veterinarians like Stacy. But when her gruesome discovery is only the first in a string of incidences that throw her life into a tailspin, Alex begins to wonder if Stacy was targeted. As a health emergency endangers Stacy's community, and the task
force pulls in leads from all directions, Alex and Stacy must work together to prevent another deadly encounter.