I'm a sucker for all romances—because who doesn't think falling in love is fun? When we read romance we get to experience the act of falling in love over and over again. We get an intimate view of the hero and heroine's struggle on that emotional road until they reach the ultimate destination: happily ever after.
And there are many ways in which I love to watch it all unfold. My list is long… And I've used all of them in various ways *rubs hands together and laughs maniacally*.
Since I could go on forever about tropes, I decided to pick my top five, which I used in my Prince Charlie's Angels series.
Rebel heroine: I love a heroine who is feisty, can hold her own, is extremely independent and knows exactly how to save the day. I love it even more when she finds a hero who cherishes these characteristics and values them as her strengths. Instead of saying "Step aside and let me handle this," he tosses her a sword and says, "Let's do this!" Relationships are a partnership after all, and we should value each other's strengths and nurture them. Also, bad*ss heroines are just awesome! Each of the heroines in my Prince Charlie's Angels series are based off of real female Jacobite rebels.
Tortured hero: In pretty much every book I write my hero has a tortured past. I love the redemption of a tortured hero. A man who has been broken or beaten before, and rises to the top, overcoming adversity, and the woman who stands beside him holding his hand up in victory. All of my heroes in the Prince Charlie's Angels series are tortured. Toran Fraser in The Rebel Wears Plaid struggles between the two sides of his family fighting on opposite battle lines, but most of all he struggles with his mother's brutal murder. Craig Maclean from Truly Madly Plaid struggles with feelings of failure after having lost someone close to him that he was meant to protect them. Added to that he is wounded so gravely, his life hangs in the balance—emotional and physical torture for the win! In You've Got Plaid, Brogan Grant struggles with feelings of abandonment after his mother left him on his father's doorstep as a wee thing. He feels like an outcast most of the time, and fish out of water (oh, my do you see what I did there? I just added another trope, lol!)
Fake marriage: This one is so much fun! Pinning two people together who are pretending to be married, but aren't, and try to resist each other, only to find they can't. Try as they might, they are unable to stop the eventual liplock which leads to justifications of a fake marriage requiring such displays of affection… Only they want more, so much more. I used this trope in You've Got Plaid. At first Brogan suggests they use a fake marriage as an added protection for Fiona while they are traveling. But one thing leads to another…and you'll have to read it to find out what happens!
Brother's best friend: This one makes me rub my hands together and giggle every time! Because I think its hilarious to watch the dynamics between the characters trying to hide their feelings from the brother, but also the feelings of guilt at falling for someone you shouldn't—forbidden love (can't stop won't stop adding in these tropes!) In You've Got Plaid, I turned brother's best friend a little on its ear. Annie and Craig struggle with the feelings of guilt, but in the end they realize their connection to Annie's brother brings them closer.
Enemies to lovers: There's just something so entertaining about watching two people that supposedly despise each other end up falling head over heels! In The Rebel Wears Plaid, Toran meets Jenny literally at the other end of her pistol when she encounters him on the road. On opposite sides of the battle lines, they should hate each other. Slowly but surely, however, those feelings of animosity and distrust dissolve into passion, respect, and love.
Here is a full list of my favorites, give or take a few…
Second Chance Romance
Forbidden love
Enemies to lovers
Beauty and the Beast
Tortured hero
Fish out of water
Family secrets
Ugly duckling
Marriage of convenience
Arranged marriage
Meddling family
Protector
Brother's best friend
Past encounters
Fake engagement
Love triangles
War heroes
Heroine saves the day
Rebel heroines
Prince Charlie's Angels #3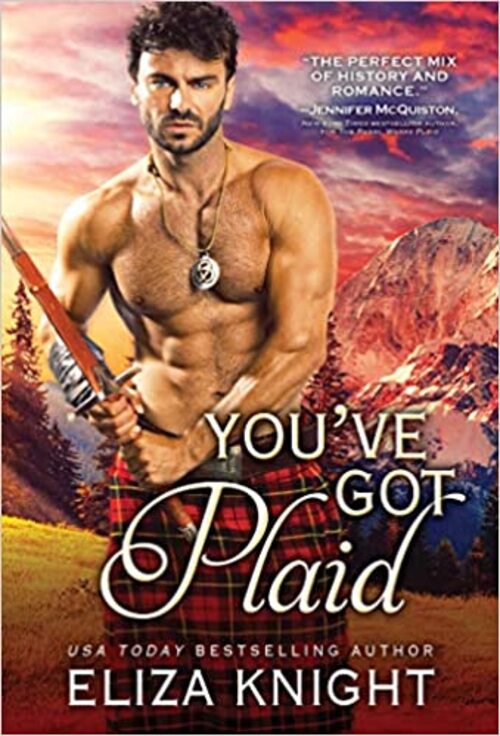 This Highlander is determined to help his enemy's daughter get safely home, even if it means his own defeat…
Brogan Grant, a Jacobite soldier and bastard son of the Chief, fought savagely on the battlefield, and barely escaped capture. On the run for his life, Brogan comes across what he thinks is a spy—a very bonny lass disguised as a lad, who happens to be the daughter of his clan's enemy. He admires her bravery, but he knows what can happen to a woman alone in a war-ravaged land.
Lady Fiona MacBean is determined to do her part to ensure there is a Scottish king. Disguised as a healer, she delivers coded messages to rebels throughout the Highlands. There's only one thing impeding her mission—a striking Highlander who's determined to send her home.
Unfortunately, Fiona will not be deterred. Left with little choice, Brogan agrees to join her mission if she agrees to return home after. Now the two must work together and risk everything to save the life of Bonnie Prince Charlie himself. If only their hearts weren't at risk as well…
"Bold, adventurous, and brimming with intrigue."—Cathy Maxwell, New York Times bestselling author
"Outlander fans will be thrilled by Eliza Knight's perfect mix of history and romance."—Jennifer McQuiston, New York Times bestselling author
Readers love Eliza Knight:
"Passion and intrigue collide… Knight mixes emotional conflicts with interesting historic detail and produces a hero whose honor and prowess is memorable indeed."—RT Book Reviews for The Highlander's Reward
"Ms. Knight has a gift for writing wonderful characters that pull the reader into the story… This series is a must-read."—Night Owl Reviews TOP PICK for The Stolen Bride Series
Romance Historical [Sourcebooks Casablanca, On Sale: May 25, 2021, Mass Market Paperback / e-Book, ISBN: 9781728200385 / eISBN: 9781728200392]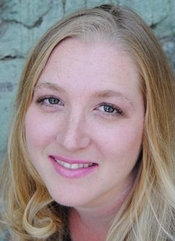 Eliza Knight is the multi-published author of sizzling historical romance and erotic romance. While not reading, writing or researching for her latest book, she chases after her three children. In her spare time (if there is such a thing…) she likes daydreaming, wine-tasting, traveling, hiking, staring at the stars, watching movies, shopping and visiting with family and friends. She lives atop a small mountain, and enjoys cold winter nights when she can curl up in front of a roaring fire with her own knight in shining armor.