"Yeah, I noticed." She sighed, wondering if she should have put the offer to join STAT out there anyway and feeling like an important opportunity had passed her by. "As long as you know that simply because other people see you as a monster, it doesn't mean you are one. That's Erin's and Elliott's baggage, not yours."
Sawyer gave her a warm smile. "Says the werewolf who hasn't shifted since the day her family called her a monster and threw her out of the house."
Harley couldn't argue with that.
"Haven't you ever heard the old adage, do as I say, not as I do?" she quipped.
He laughed and so did she, right up until she realized it wasn't funny at all. Sawyer was right. While they'd both been rejected by people they cared about, it seemed as if he was already dealing with it and moving on, whereas her entire life—­right down to her ability to control her inner werewolf and keep that part of her hidden away—­was still tied to that one painful moment eight years ago. It was more than sad. It was pathetic.
Harley didn't realize there were tears in her eyes until Sawyer took the wineglass from her and placed it on the coffee table. A moment later, he gently pulled her onto his lap, his strong arms cradling her as he soothingly caressed her back with his hand. If she wasn't trying so hard not to cry, she probably would have laughed. She'd thought she needed to spend the evening being a rock for Sawyer and here he was having to comfort her.
"Hey, I'm sorry," he whispered, the soft words rumbling up through his chest as his cinnamon scent completely enveloped her. "I didn't mean to upset you with that crack about shifting. You'll get there in your own time."
She shook her head, taking the opportunity to blink her eyes a few times to clear the tears before they could fall and embarrass the hell out of her. "It's not that," she said softly, draping one arm around his neck to rest on his broad shoulders and placing the other hand against his chest. His skin was warm and solid beneath the button-­down he wore. "At least, it wasn't what you said. Not really."
He dipped his head to catch her eyes, the expression on his face making her think he didn't believe her. Not that she blamed him, since she wasn't sure she believed it herself.
"Sometimes, it feels like I'm stuck," she explained, the words coming slowly as she struggled to find the right ones. "Jake talks about using his werewolf abilities like it's as natural as breathing. Hell, even Caleb, who can't smell anything unless he steps in it, can wolf out at the drop of a hat—­even faster if he's pissed. But me…" She shrugged. "I've never known what any of that is like. Sometimes, I worry I've hidden from myself for so long that there's no way to ever get back what I gave up all those years ago."
Harley hadn't known it until this moment, but as she admitted it out loud, she realizing that genuinely was it. She was terrified of what she was now, terrified she'd always be a werewolf stuck in a person's body, terrified that was all she'd ever be. That didn't seem like enough anymore.
Sawyer slipped a finger under her chin, gently lifting her face until she met his gaze. The warmth in those beautiful blue eyes of his was enough to take her breath away.
"So stop hiding."
"That's easy to say," she murmured, liking the way he slowly slid his fingers along her jaw until his palm rested against her cheek. She leaned into his warmth, closing her eyes. "But I'm not even sure how to start."
"Maybe start by finding someone you can be yourself with." He leaned closer, his breath warm on her skin. "Someone who can make you feel things without having to think so much. Someone who sees you as you truly are—­beautiful and perfect."
She opened her eyes to see that his lips were only inches from hers, his eyes rimmed with the slightest hint of yellow gold. "Someone like you maybe?"
"Someone exactly like me," he said simply, his mouth coming down to meet hers.
(c) Paige Tyler, Sourcebooks Casablanca, 2021. Used with permission from the publisher. 
STAT Book 2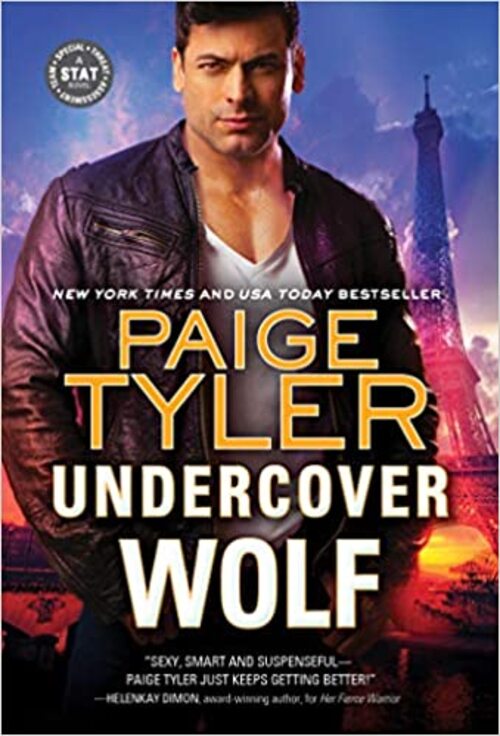 These two are going to have to reconsider everything they know…
Alpha werewolf Harley Grant isn't exactly comfortable with her inner wolf. Even though she's on a STAT Team where she can use her abilities openly, she refuses to do so, putting herself and sometimes them at risk.
Alpha werewolf Sawyer Bishop would give anything for his MI6 team to know about his inner wolf, but his teammates are mistrustful of anyone or anything with inhuman abilities. When he meets Harley on an overlapping case and realizes she's a fellow wolf, he's more than a little intrigued.
Now that STAT and MI6 have to team up to stop a crew of supernatural bad guys intent on causing a nuclear meltdown, Harley can no longer deny her wolf and Sawyer can no longer hide his. As they grow closer to resolving the case and grow closer to each other, they discover things aren't what they seem and revenge could cost them their lives.
Suspense | Paranormal | Romance [Sourcebooks Casablanca, On Sale: May 25, 2021, Mass Market Paperback / e-Book, ISBN: 9781728205649 / ]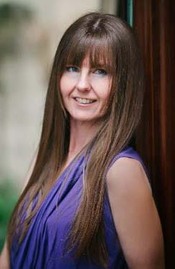 Paige Tyler is a New York Times and USA Today bestselling author of sexy, romantic fiction. She and her very own military hero (also known as her husband) live on the beautiful Florida coast with their adorable fur baby (also known as their dog). Paige graduated with a degree in education, but decided to pursue her passion and write books about hunky alpha males and the kickbutt heroines who fall in love with them.