"How on earth do you come up with your stories?" That's the question I get asked more often than anything else. Actually, at one point in my career, I wasn't really sure how I did it, I just sat my butt down in front of the computer and the story seemed to flow…no, that's actually a big fat lie. The story only flows when the story knows where to go. But as to the mechanics of how I do it for each and every mystery I write, I start with a question:
What do I want to say in this book?
Now, don't get me wrong, I know what I write and I know it's not a philosophical tome or the great American novel, it's entertainment pure and simple. I write genre fiction and I love what I do…but I'll admit I'm a tad opinionated and I have a lot to say.
When I sat down to write MRS. JEFFRIES RIGHTS A WRONG, I knew I wanted to craft a story that examined hubris and arrogance; you know, that guy born with a silver spoon in his mouth who then brags to anyone who'll stand still for ten seconds that he earned it all on his own, that it was his own brilliance that made him rich and successful. So that was step one in my process, I decided what I wanted to say. Then I asked myself why I wanted to say it – and that was easy. I was sick and tired of the way the rich always think they did it on their own – when they didn't. Study after study has shown that most wealth attainment is done via inheritance, not hard work and effort. Mind you, some fortunes are earned by individual effort but that's another story, not this one.
Step two – I decide the 'milieu' for the crime – this isn't just the setting, it's a setting allied with my theme – oh, didn't I tell you that step one is really a 'theme'…sorry, should have mentioned that but the word seems to remind people of their sophomore English classes so I tend to avoid it. But I'm digressing again…sorry. The victim in MRS. JEFFRIES RIGHTS A WRONG is murdered in an upper class hotel and this provided the perfect background for the book. I wanted the setting to reflect the world I wanted to play with.
Step three – I give my characters names and the names are always meaningful – at least to me. I sit down and have a good think and then I do a quick write up of the victim and the suspects. I do a physical description and then, just for the fun of it, I borrow an old fashioned technique from the late, great Erle Stanley Gardner's "Perry Mason" novels and write up a 'cast of characters' roster. This is never part of the final book it's just for me. The list is a tongue-in-cheek couple of sentences about the personality of all the major players in the story.
Step four – I write my first 'crime line'…this is where I sit down, decide how the murder is committed and then walk my killer through the steps he/she takes to do the evil deed. I keep this very general.
Step five – I start the book. I plunge straight in and write like mad – after all, it's a first draft and I know I'll be making lots of changes. The hardest part is coming up with the opening line.
Step six – When I'm halfway through the first draft, I stop and redo the crime line. But this crime line is very detailed…so detailed that it will be the instrument that gives me the clues that my sleuths will use to solve the mystery.
Step seven – finish the first draft (except for the last two chapters)
Step eight – do the second draft including the last two chapters.
Step nine – do the third and final draft (I do this intensely, working flat out for hours at a time and keeping my head completely in the story – frankly, by the time I'm finished, I'm a bit of a zombie).
Step ten – send the manuscript to my editor and hope that she likes it!
Step eleven – make any changes suggested by the editor.
So for those of you who have curious about my process, this is it in a nutshell…there's only one step left and of course, it's the most important one.
Step twelve – cross my fingers and hope that my readers will enjoy what I've written.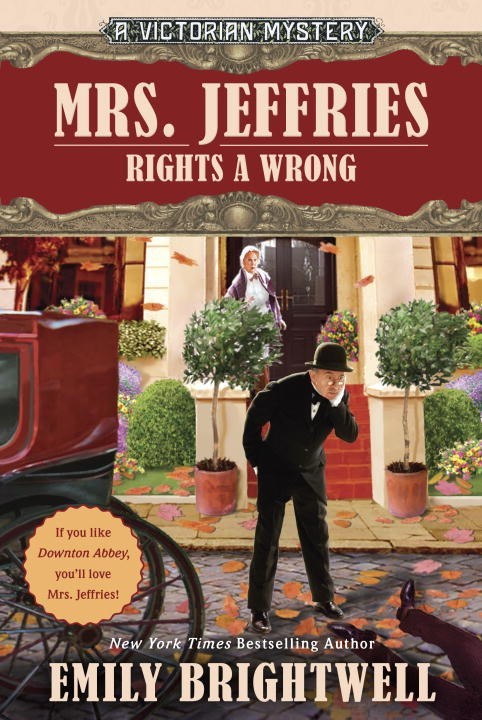 Mrs. Jeffries is back in the New York Times bestselling Victorian Mytery series, perfect for fans of Downton Abbey.
Thomas Mundy checks in to London's Wrexley Hotel, but he never checks out. The maid finds him on the floor of his room, bludgeoned to death by his own walking stick. Inspector Witherspoon is soon on the case and learns Mundy had a reputation for being polite, charming, and diligent—an unlikely victim for such a violent crime.
But Mrs. Jeffries and the household staff uncover that Mundy was less an amiable businessman and more a duplicitous con man with enemies on both sides of the Atlantic. Now Witherspoon and his staff must determine who on their lengthy list of suspects had the motive to put Mundy in the red.
A Mrs. Jeffries Mystery
She keeps house for Inspector Witherspoon . . . and keeps him on his toes. Everyone's awed by his Scotland Yard successes—but they don't know about his secret weapon. No matter how messy the murder or how dirty the deed, Mrs. Jeffries' polished detection skills are up to the task . . . proving that behind every great man there's a woman—and that a crimesolver's work is never done.
Mystery Historical [Berkley Prime Crime, On Sale: May 2, 2017, Trade Size / e-Book, ISBN: 9780399584206 / eISBN: 9780399584213]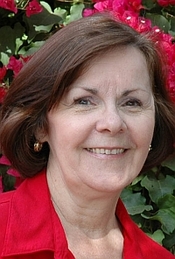 Emily Brightwell was born in the Appalachian mountains of West Virginia. Her family moved to Southern California in 1959 and she grew up in Pasadena. After graduating from California State University, she decided to work her way around the world and took off for England. She didn't get much further because she met the man who became her husband, got married, and had two children. While working in international shipping, she decided to pursue her dream and become a writer – which, of course, is the best job ever. She lives in California with her husband and a cranky old cat named Kiwi.