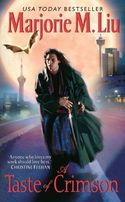 Crimson City #2
September 2011
On Sale: August 30, 2011
Featuring:
Keeli Maddox; Michael
371 pages
ISBN: 0062019848
EAN: 9780062019844
Mass Market Paperback (reprint)
$7.99
Romance Paranormal
Buy at Amazon.com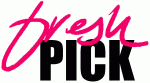 Great the first time it was out, now finds more fans! Hoping for MORE!
A Taste Of Crimson
by Marjorie M. Liu
Los Angeles is no longer the City of Angels…
Dark, restless things prowl the L.A. streets. A series of unexplained murders threatens to shatter an uneasy peace among humans, vampires, and werewolves.
Keeli Maddox needs to find the answers. And now, if she and her kin are to survive, she must trust a man as different from her as night is from day. Michael is a slayer, a betrayer. . . an enemy. But Keeli, herself no stranger to shadow, knows that nobility can lurk in unexpected places— and that this remarkable being who takes her breath away is meant to be with her. . . forever. In the midst of gravest peril, their lives are about to change, as together they rediscover the unparalleled pleasure of skin on skin, and the sweet, forbidden ecstasy found in a taste of crimson.

A world divided not by race, but by species—talk about prejudice!