Warriors Of Poseidon #6
July 2009
On Sale: July 7, 2009
Featuring:
Alexios; Grace Havilland
320 pages
ISBN: 0425223221
EAN: 9780425223222
Paperback
$7.99
Romance Paranormal
Buy at Amazon.com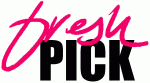 Atlantis Unmasked by Alyssa Day
Immortals: Three. Vampires: Zero.
Alyssa Day's Warriors of Poseidon series: A KNOCKOUT.
Poseidon's warriors swore an oath eleven thousand years ago to protect humanity from those who stalked the night. Yet when a woman with an ancient Gift dares to claim the heart of one of Poseidon's fiercest warriors, the world teeters on the knife's edge between desire and darkness.
A warrior scarred…
Alexios survived two years of unspeakable torture at the hands of a vampire goddess. Now he's been ordered to team up with a beautiful warrior and take on the most dangerous mission of his life: to retrieve the Vampire's Bane. Without it, Atlantis can't ascend to the surface and take its rightful place in the world. But when evil threatens, will Alexios be led by duty—or his heart?
A descendant of Diana…
Grace is part of the rebellion against the vampires and shape-shifters trying to take over her world. She is deadly with her bow, because when she takes aim, she never misses her target. But suddenly she's focused on a damaged Atlantean warrior who sees her as a weapon, not as a woman. When thousands of lives are on the line, will passion overrule, or will her aim still be true?
When two worlds collide…Atlantis is unmasked.
Excerpt
Chapter 1
Leaving regional rebel headquarters, St. Louis
"It's almost impossible to shoot a bow while driving."
Grace Havilland clenched her fingers around the steering wheel of the Jeep and waited for the Atlantean warrior riding shotgun to respond to what she thought had been her very reasonable point.
Waited. Waited a little longer. She'd met Alexios months ago and seen him sporadically since, but she'd never been in such a small space with him. It felt like being trapped in a cage with a lion who'd just eaten a full meal. Deadly, dangerous, and exhilarating, but maybe-just maybe-you'd live through it.
Unless he suddenly felt like a snack.
She wrenched the wheel to the left when she saw the deceptive DEAD END sign appear in the headlights and Read More…