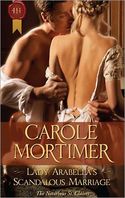 April 2010
On Sale: April 1, 2010
Featuring: Arabella St. Claire; Darius Wynter
288 pages
ISBN: 0373295871
EAN: 9780373295876
Paperback
$5.99
Romance Historical
Buy at Amazon.com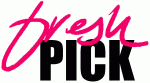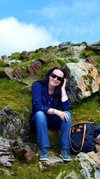 Lady Arabella's Scandalous Marriage
by Carole Mortimer
You are cordially invited

to the marriage of

Darius Wynter, Duke of Carlyne

Dark and dangerous, Darius has a reputation riddled with unsavory rumor…

to

Lady Arabella St. Claire

Headstrong and feisty, yet more innocent than she'll ever admit…
What is Lady Arabella letting herself in for? Sinister whispers surround the death of Darius's first wife—could Arabella be in jeopardy? Or will the infamous duke prove all of society wrong?
One thing's for sure—after the compromising situation that led to this marriage, Arabella will soon discover the exquisite pleasures of the marriage bed….
Excerpt
How I have come to hate weddings!' Lady Arabella St Claire muttered inelegantly as her partner in the waltz—a dance still considered slightly risqué by the older members of the ton—swept her assuredly amongst the two hundred or so other wedding guests milling about the candlelit ballroom of St Claire House in London.
'Could that be because in the past year you have been three times the sister of the groom rather than being the bride?' drawled Darius Wynter, the Duke of Carlyne.
Arabella looked up sharply, intending to give him a set-down for the mockery she detected in his cynically bored tone. That was her intention, but instead Arabella found her attention caught and held by the hard and perfect male beauty of his face—a face Arabella had once described to one of her sisters-in-law as being that of Read More…