Fresh Pick for Monday, February 8th, 2016 is LIE IN WAIT by Eric Rickstad
#SuspenseMonday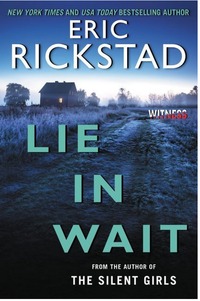 From the New York Times and USA Today bestselling author of THE SILENT GIRLS comes another unforgettable thriller set in Vermont's Northeast Kingdom, featuring Detective Sonja Test
Even in a quiet Vermont town, unspeakable acts of the past can destroy the peace of the present
In the remote, pastoral hamlet of Canaan, Vermont, a high-profile legal case shatters the town's sense of peace and community. Anger simmers. Fear and prejudice awaken. Old friends turn on each other. Violence threatens.
So when a young teenage girl is savagely murdered while babysitting at the house of the lead attorney in the case, Detective Sonja Test believes the girl's murder and the divisive case must be linked.
However, as the young detective digs deeper into her first murder case, she discovers sordid acts hidden for decades, and learns that behind the town's idyllic façade of pristine snow lurks a capacity in some for great darkness and the betrayal of innocents. And Sonja Test, a mother of two, will do anything to protect the innocent.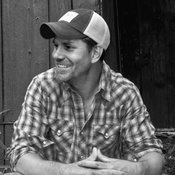 Eric Rickstad is the New York Times bestselling author of THE SILENT GIRLS, a #1 bestselling Nook and #3 Mystery Kindle novel heralded as intelligent and profound, dark, disturbing, and heartbreaking. His first novel Reap, a literary suspense novel, was a New York Times Noteworthy Novel. He lives in his home state of Vermont with his lovely wife and daughter.
The Fresh Pick is chosen by a group of readers and is never a purchased advertisement or promotion. We've picked this book because it appeals to us and we like to share our diverse tastes in reading and hope you'll give it a try.