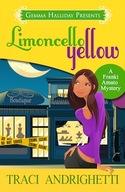 A Franki Amato Mystery
January 2014
On Sale: January 4, 2014
Featuring:
Glenda O'Brien; Veronica Maggio; Franki Amato
ISBN: 1493690817
EAN: 9781493690817
Kindle:
B00GK3LY92
Paperback / e-Book
Add to Wish List
Mystery Woman Sleuth, Romance Contemporary
Buy at Amazon.com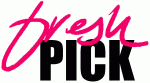 A fun mystery
Limoncello Yellow
by Traci Andrighetti
From debut author, Traci Andrighetti, comes a tale of murder, mayhem, and meddling Sicilian grandmas…
Francesca "Franki" Amato is a tough-talking rookie cop in Austin, Texas—until an unfortunate 911 call involving her boyfriend, Vince, and a German female wrestler convinces her once and for all that she just isn't cut out for a life on the police force. So Franki makes the snap decision to move to New Orleans to work at her friend Veronica's detective agency, Private Chicks, Inc. But Franki's hopes for a more stable life are soon dashed when Private Chicks is hired by the prime suspect in a murder case to find out what really happened to a beautiful young boutique manager who was found strangled to death with a cheap yellow scarf.
When she's not investigating, Franki is hoping to seduce handsome bank executive Bradley Hartmann, but most of her time is spent dodging date offers from a string of "good Italian boys"—make that not-so-good aging Italian men—that her meddlesome Sicilian grandma has recruited as marriage candidates. As Mardi Gras approaches and the mystery of the murdered shop girl gets more complicated, Franki must decipher the odd ramblings of a Voodoo priestess to solve both the murder and the mystery of her own love life.
Excerpt
"As I surveyed the scene at what looked eerily like the Bates Motel, I was shaking so badly from the cold and fear that I was afraid the gun in my holster would fire on its own. I longed for the cozy fire and protective embrace of my boyfriend that I'd felt as we'd exchanged Christmas presents just hours before.
"Folks, you need to go back to your rooms immediately," Officer Stan Stubbs announced to the crowd of curious motel guests that had gathered.
When the onlookers began to disperse, the woman in room six began moaning again. According to 911 dispatch, she had been in distress for at least half an hour.
I gave an involuntary shiver and wondered what kind of animal would want to cause a woman pain that produced that sort of moaning.
"Something about this Read More… Previous Picks