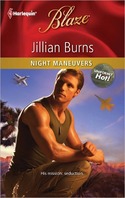 Uniformly Hot
September 2011
On Sale: August 23, 2011
Featuring:
Mitchell McCabe; Alexandria Hughes
224 pages
ISBN: 0373796382
EAN: 9780373796380
Paperback
$5.25
Romance Erotica Sensual
Buy at Amazon.com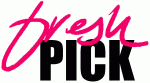 Another HOT man in uniform for Readers & 'ritas!
Night Maneuvers
by Jillian Burns
His mission. Seduction
Subject: Mitchell McCabe, U.S. Air Force Captain (Call Sign: Casanova)
Current Status: Celibate—because he lost a bet.
Mission: Survive thirty days without sex.
Obstacle: Captain Alexandria Hughes, who's suddenly gone from hotshot pilot to just plain hot!
Alex has had it bad for gorgeous Mitch ever since their academy days, but he's only ever seen her as a wingman, never a woman. It's time she made him take another long, hard look.
After years as friends and comrades, Mitch is seeing Alex as the opposite of "one of the guys." Has that smoking-hot body always been hiding under her flight suit? Is she just messing with him? Can he wait a month to discover what he's been missing out on…or are some sizzling night maneuvers a sure bet?
Excerpt
If she ever got married in a place like this, her mother would weep and wail for a month of Sundays.
Captain Alexandria Hughes, unlikely bridesmaid, looked around the small Las Vegas chapel, taking in the garish pink and purple drapery swags and the fake marble pedestals holding bouquets of fake white roses. The dozens of white candles weren't too bad, but…the Elvis impersonator in the cheap gold jacket would have to go.
Or maybe not. Maybe her mother would be so grateful if Alex ever married at all that Mom would even agree to let Elvis officiate.
The lone daughter in a family of three sons, Alex had been her mother's only hope for all things girly. Unfortunately, Alex had always preferred roping calves to baking pies. But that had never stopped Mom from trying. Even after twelve years, she Read More…