The Rarest Blooms #1
February 2010
On Sale: January 26, 2010
Featuring:
Sebastian Sommerhays; Audrianna Kelmsleigh
368 pages
ISBN: 0515147540
EAN: 9780515147544
Paperback
$7.99
Romance Historical
Buy at Amazon.com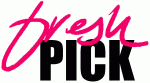 Ravishing In Red
by Madeline Hunter
Armed with her cousin's pistol, Audrianna travels to a coaching inn, to meet with a man who may have information that will clear her dead father's name. She does not realize that the handsome man of commanding sensuality who shows up is not the person she expected, but instead Lord Sebastian Summerhays, one of her father's persecutors, lured to the inn by the same advertisement that brought her there.
When the pistol accidentally fires, the situation becomes mortifyingly public, and thoroughly misunderstood. Audrianna is prepared to live with the scandal. Lord Sebastian has other ideas. . .

Her father's scandal and death may lead this young woman to the love of her life.
Excerpt
Oh, goodness. Oh, heavens.
This day was definitely not unfolding the way she had pictured.
She had not expected the Domino to be a gentleman.
She had certainly not expected a tall, handsome, young gentleman with such a winning smile.
She was not sure what she had anticipated instead. She only knew that it was not this.
He seemed not at all concerned by her presence instead of her father's, or by her declaration of having a pistol.
His manner remained amiable while he warmed himself in front of the fire. He kept flashing those brief, stunning smiles of reassurance.
They did not reassure her at all. Instead he struck her as very dangerous.
That could be due to the way the fire's light turned him into a collection of hard angles Read More…