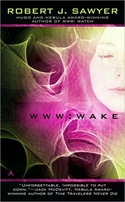 WWW #1
April 2010
On Sale: March 30, 2010
Featuring:
Caitlin Decter
352 pages
ISBN: 044101853X
EAN: 9780441018536
Paperback
$7.99
Science Fiction
Buy at Amazon.com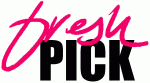 The author, Robert J. Sawyer, will be at FenCon, A Fan-Operated Science Fiction and Fantasy Literary and Filk Convention in the Dallas/Fort Worth Area, on Sunday, September 18th.
A Hugo and Nebula Award-winning author joins Ace with a stunning new science fiction epic.
Caitlin Decter is young, pretty, feisty, a genius at math — and blind. Still, she can surf the net with the best of them, following its complex paths clearly in her mind.
When a Japanese researcher develops a new signal-processing implant that might give her sight, she jumps at the chance, flying to Tokyo for the operation.
But Caitlin's brain long ago co-opted her primary visual cortex to help her navigate online. Once the implant is activated, instead of seeing reality, the landscape of the World Wide Web explodes into her consciousness, spreading out all around her in a riot of colors and shapes. While exploring this amazing realm, she discovers something — some other — lurking in the background. And it's getting smarter …