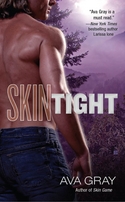 Skin #2
June 2010
On Sale: June 1, 2010
Featuring:
Mia Sauter; Addison Foster
336 pages
ISBN: 0425235165
EAN: 9780425235164
Paperback
$7.99
Romance Suspense
Buy at Amazon.com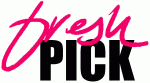 RT Book Reviews 2010 Reviewers Choice Paranormal Romantic Suspense Winner
Uncovering the truth is her specialty
As a forensic accountant, Mia Sauter could usually tell when people had something to hide. She made her living exposing secrets while concealing her own. Then, in Vegas, she met a clever, ruthless man who called himself Addison Foster. One year later, she's still haunted by his betrayal.
He's a natural born liar
The truth of him had long ago been buried. Foster was only one name of many; he'd been so many men, he'd lost count. Reinvented as Thomas Strong and hell-bent on revenge, his mission is about to be compromised by the one woman capable of exposing him…
Reunited, they confront the explosive chemistry still crackling between them. But their chance meeting will have consequences, for a ruthless madman has his own deadly agenda. The question is—if they survive the fallout, will he choose love over vengeance?