Fresh Pick for Saturday, February 13th, 2016 is THE HUNDRED GIFTS by Jennifer Scott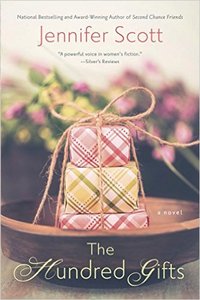 The national bestselling author of The Sister Season shares a new novel about a woman who discovers the spirit of the season is truly in the giving….
With the holidays around the corner, empty-nester Bren Epperson realizes that for the first time in decades, she has no large family to cook for, no celebration to create. So she starts teaching a holiday cooking class, and it's a hit—until Virginia Mash, the old lady upstairs, bursts in complaining. Rather than retaliate, Bren suggests that the class shower Virginia with kindness—and give her one hundred gifts. So they embark on the plan to lift a heart. Along the way, amidst the knitting and the making and the baking, they'll discover the best gifts can't be bought and family celebrations can be reborn.
CONVERSATION GUIDE INCLUDED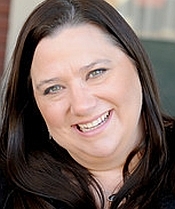 Jennifer Scott also writes award-winning young adult fiction as Jennifer Brown, including Bitter End and Hate List, an ALA Best Book for Young Adults. The Sister Season is her first adult novel.
The Fresh Pick is chosen by a group of readers and is never a purchased advertisement or promotion. We've picked this book because it appeals to us and we like to share our diverse tastes in reading and hope you'll give it a try.