Fresh Pick for Monday, June 16th, 2014 is THE MURDER FARM by Andrea Maria Schenkel
#SuspenseMonday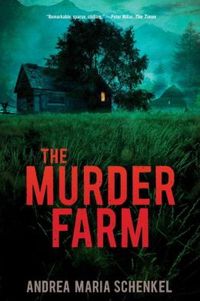 Quercus
June 2014
On Sale: June 3, 2014
208 pages
ISBN: 1623651670
EAN: 9781623651671
Hardcover
Add to Wish List
Suspense, Literature and Fiction Literary, Mystery
Buy A Copy
BN.com
Powell's Books
Indiebound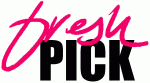 The Murder Farm
by Andrea Maria Schenkel
The Times Literary Supplement said of The Murder Farm, "With only a limited number of ways in which violent death can be investigated, crime writers have to use considerable ingenuity to bring anything fresh to the genre. Andrea Maria Schenkel has done it in her first novel."
The first author to achieve a consecutive win of the German Crime Prize, Schenkel has won first place for both The Murder Farm and Ice Cold.
The Murder Farm begins with a shock: a whole family has been murdered with a pickaxe. They were old Danner the farmer, an overbearing patriarch; his put-upon devoutly religious wife; and their daughter Barbara Spangler, whose husband Vincenz left her after fathering her daughter little Marianne. She also had a son, two-year-old Josef, the result of her affair with local farmer Georg Hauer after his wife's death from cancer. Hauer himself claimed paternity. Also murdered was the Danners' maidservant, Marie.
An unconventional detective story, The Murder Farm is an exciting blend of eyewitness account, third-person narrative, pious diatribes, and incomplete case file that will keep readers guessing. When we leave the narrator, not even he knows the truth, and only the reader is able to reach the shattering conclusion.

Chilling, Sinister, and Unsettling…The Murder Farm Will Haunt You Long After You've Finished

This Story of the Horrifying Murder of an Entire Family Will Keep You Awake for Many Nights.