May 2009
On Sale: April 28, 2009
368 pages
ISBN: 0061579068
EAN: 9780061579066
Mass Market Paperback
$7.99
Romance Contemporary
Buy at Amazon.com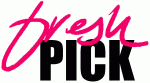 True Love And Other Disasters
by Rachel Gibson
Disaster Number One: Men
Hard knocks and hunger taught Faith Duffy not to believe in love. Still, when she married her very wealthy—and very old—husband, she became the perfect wife. And then he went to that big bank in the sky, leaving Faith with lonely nights, a pile of money, and a total mess of a pro hockey team. Heck, Faith doesn't even watch hockey!
Disaster Number Two: Passion
But most of America and half of Canada is watching Ty Savage. His lethal sex appeal and deadly right hook make him the favorite of fans. For most of Ty's life, he's dreamed of winning the Stanley Cup. The last thing he needs is a bimbo messing up his plans.
Disaster Number Three: Love
Faith loathes Ty on sight, but she can't stop thinking about him all day . . . and night. Then a moment of temptation ends with Faith in Ty's bed, and she begins to see there's more to him than sex appeal. Ty discovers there's far more to Faith than beauty and billions. But a relationship with Faith is impossible, and falling in love—that would be a disaster.

What does an ex-stripper know about running a pro-hockey team? Laugh along as you find out.
Excerpt
The night before Virgil Duffy's funeral, a storm pounded the Puget Sound. But by the next morning, the gray clouds were gone, leaving in their place a view of Elliott Bay and the spectacular skyline of downtown Seattle.
Sunlight cut across the grounds of his Bainbridge estate and in through the towering windows. Among the guests honoring him at his wake, there were those who wondered if he was up in heaven controlling the notoriously gray April weather. They wondered if he'd been able to control his young wife, but mostly they wondered what she was going to do with the pile of money and NHL hockey team she'd just inherited.
Tyson Savage wondered that himself. The voices pouring from the formal living room drowned out the sound of his Hugo Boss dress shoes as he moved across the parquet flooring of the Read More…