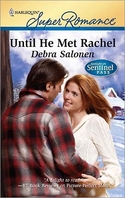 Sentinel Pass
May 2010
On Sale: May 1, 2010
Featuring:
Rufus Miller; Rachel Grey
256 pages
ISBN: 0373716338
EAN: 9780373716333
Mass Market Paperback
$5.50
Romance
Buy at Amazon.com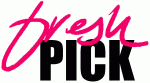 RT Book Reviews 2010 Reviewers Choice for SuperRomance
Until He Met Rachel
by Debra Salonen
Rufus Miller is a mystery.
It's the one fact the entire town of Sentinel Pass can agree on. And Rufus has no intentions of solving the riddle. He likes his privacy. His cabin and his work suit him just fine, thanks.
Then Rachel Grey shows up.
The energetic entrepreneur has decided Rufus is her ideal client and is full of marketing ideas to make him a household name. And he's tempted. Not by her impressive strategy, but by her. Suddenly the guy least likely to answer a direct question wants to open up. Wants to share his space with her. Wants her to know all the skeletons in his closet. And that urge to be with Rachel so completely is the biggest mystery of all.

Gorgeous insecure hunk kind of sounds like an oxymoron doesn't it
Excerpt
Sell the Porsche.
Rachel Grey clutched her chest theatrically. "Mother, I'd sell you into white slavery before I'd sell the Porsche. It's the only thing I'm taking away from my marriage. A marriage you pushed for, I might add."
"The fact that you and Trevor never found the common ground necessary to make your marriage a success is not my fault," her mother stated imperiously. A recently retired bank V.P, Rosaline Treadwell was a master at passing the buck. "The car is completely impractical."
"That's what I like best about it." Rachel crossed her arms in a way her mother would recognize from the many childish rebellions Rachel had fought—and lost—over the years. She wasn't losing this one—childish or not.