Instead of trying to find your perfect match in a dating app, we bring you the "Author-Reader Match" where we introduce you to authors as a reader you may fall in love with. It's our great pleasure to present Hanna C. Howard!
Writes: Young Adult Fantasy: My debut novel, IGNITE THE SUN, is on sale everywhere on August 18!
About: Thirty-something YA author seeks readers for her fairy-tale-esque fantasy novel which includes: a heroine morphing from insecure and afraid to bold and self-assured; an ensemble cast featuring a mage, an elf, a naiad, and a banshee; a cross-map journey; lots of elemental magic; a literal spin on the light and dark theme; a splash of romance; a witchy, heart-devouring bad gal.
What I'm looking for in my ideal reader match:
Loves traditional fantasy (think Tolkien, Rowling, and C.S. Lewis)
Is fond of curling up with a cup of tea and a book on dark, atmospheric days
Falls for best friend/boy next-door type of heroes
Wants to see personal growth in their heroine
Likes a powerful, strong leading lady
Has dealt with anxiety, depression, or SAD
Likes being outdoors
Goes for fast-paced action
Enjoys a complex fantasy world with a unique magic system
Likes to piece together knowledge of a new world as they read, instead of having everything spelled out for them right away
Is fond of sunshine, fire, and light
What to expect if we're compatible:
More YA fantasy books in the future
Artsy giveaways on Instagram and Twitter
Whimsical social media posts featuring lots of tea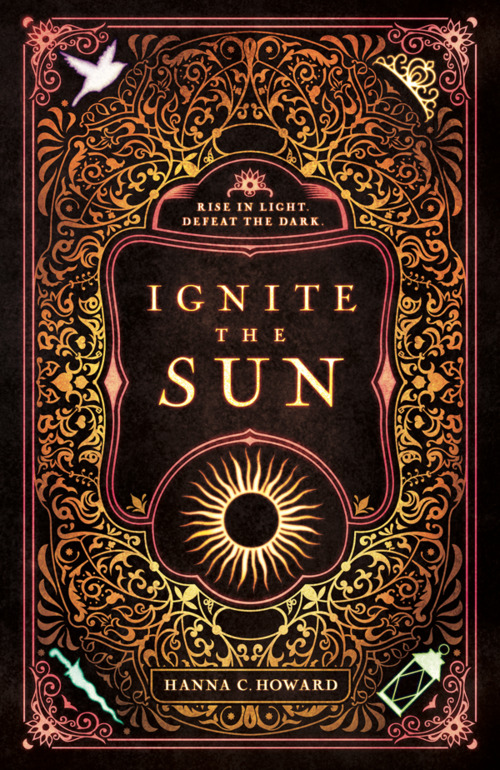 Once upon a time, there was something called the sun. . . In a kingdom ruled by an evil witch, the sun is just part of a legend about light-filled days of old. Luckily for everybody in the kingdom, Siria Nightingale is headed to the heart of the darkness to try and restore the light–or she will lose everything trying.
Sixteen-year-old Siria Nightingale has never seen the sun. The light is dangerous, according to Queen Iyzabel, an evil witch who has shrouded the kingdom in shadow.
Siria has always hated the darkness and revels in the stories of the light-filled old days that she hears from her best friend and his grandfather. Besides them, nobody else understands her fascination with the sun, especially not her strict and demanding parents. Siria's need to please them is greater even than her fear of the dark. So she heads to the royal city–the very center of the darkness–for a chance at a place in Queen Iyzabel's court.
But what Siria discovers at the Choosing Ball sends her on a quest toward the last vestiges of the sun with a ragtag group of rebels who could help her bring back the Light. . . or doom the kingdom to shadow forever.
Young Adult Fantasy [Blink, On Sale: August 18, 2020, Hardcover / e-Book, ISBN: 9780310769736 / eISBN: 9780310769750]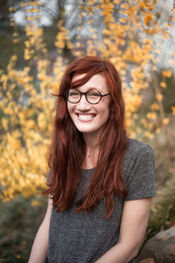 Hanna C. Howard spent most of her childhood wondering how she might avoid growing up, and eventually solved the conundrum by becoming an artist and a writer. She considers tea an essential food group, has more books than shelf-space, and thinks the ultimate geek triumvirate is Harry Potter, Lord of the Rings, and Doctor Who. She lives in Tulsa, Oklahoma with her husband, their two Disreputable Dogs, and one cat skilled in the Martial Arts.