I am so excited to be on Fresh Fiction today to talk about BY A CHARM AND A CURSE!
Charm is my first novel, and I had so much fun writing it. (It's really easy to say that now that it's done!) Writing about a carnival let me cram in so many of the things I like: sparkling lights, intricate costumes, performers defying gravity, and a healthy dose of romance. Below, I've outlined Five Things You Need to Know about LeGrand's Carnival. Let's go!
LeGrand's Carnival is kind of a conglomeration of the Texas Rodeo carnival, the local Renaissance Festival, and the Halloween carnival my elementary school used to put on every year. I stole the rides from the rodeo carnival, the food from the ren fest, and the sense of fun and excitement from the Halloween carnival. It's all of those things but glossier, shinier, and with a healthy dose of magic.
Leslie, the owner of the carnival, and Lars, operator of the Ferris wheel and one of LeGrand's long-time employees, were based on Leslie Knope and Ron Swanson from Parks and Rec. I've always loved their dynamic; how they sometimes butt heads but always had each other's backs, not to mention the unshakable sense of respect they have for each other. But while my Leslie is still intelligent and caring, but she's also hardened and a little world-weary. And Lars, well, Lars has Ron's gruff exterior, but he also has a gooey center. Together they're the backbone of LeGrand's.
If I worked at LeGrand's you couldn't keep me away from Mrs. Potter's tent. Mrs. Potter trains her dogs to perform all sorts of stunts, from jumping through flaming hoops to piling on top of each other to form pyramids of wriggling puppies. She has corgis and pugs and dachshunds, and bigger dogs like standard poodles and great Danes, and everything in between. And I. Love. DOGS. My goal in life is to be like the Queen of England, with a posse of corgis following her at all times, so writing Mrs. Potter was a little bit of wish fulfillment.
Another bit of wish fulfillment? All the food! No trip to the carnival is complete without food that is absolutely terrible for you. Juliet, main character Emma's best friend, is in love with deep-fried candy bars, of which there are plenty. Some of my favorites didn't make it onto the page – hello, empanadas! – but believe me, they are there.
And finally, the Ferris wheel. The ride is one of the oldest in the carnival, and its old-fashioned wooden structure proves it. But for as old as it is, it's sturdy and well maintained. The giant wheel looms over the rest of the carnival, and at night its golden lights shine brightly. And for Emma, the Ferris wheel is where this story begins.
LeGrand's isn't a real place, but if it was, I could find my way around that carnival blindfolded. I had so much fun putting all the details into LeGrand's to make it feel real, and I hope that readers enjoy it, too.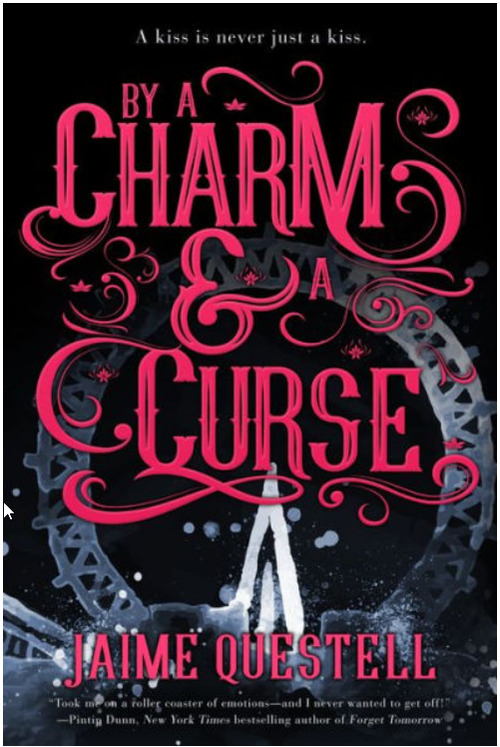 A kiss is never just a kiss.
Le Grand's Carnival Fantastic isn't like other traveling circuses. It's bound by a charm, held together by a centuries-old curse, that protects its members from ever growing older or getting hurt. Emmaline King is drawn to the circus like a moth to a flame…and unwittingly recruited into its folds by a mysterious teen boy whose kiss is as cold as ice.
Forced to travel through Texas as the new Girl in the Box, Emmaline is completely trapped. Breaking the curse seems like her only chance at freedom, but with no curse, there's no charm, either—dooming everyone who calls the Carnival Fantastic home. Including the boy she's afraid she's falling for.
Everything—including his life—could end with just one kiss.
Young Adult Fantasy [Entangled Teen, On Sale: February 6, 2018, Hardcover / e-Book, ISBN: 9781633759008 / eISBN: 9781633759015]

Enter a world of the unknown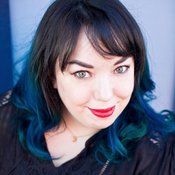 Jaime Questell is a writer and graphic designer from Houston, Texas. She has also been a bookseller, a professional knitter, a semi-professional baker, and an administrative assistant. None of these jobs involved wrangling corgis, which is quite sad. She lives in the 'burbs with her husband, children, very anxious dog, one surly cat, and one recently acquired cojack, which is what happens when a corgi and Jack Russell terrier combine to make doggy magic.